FOREST 南平台
March 6th, 2004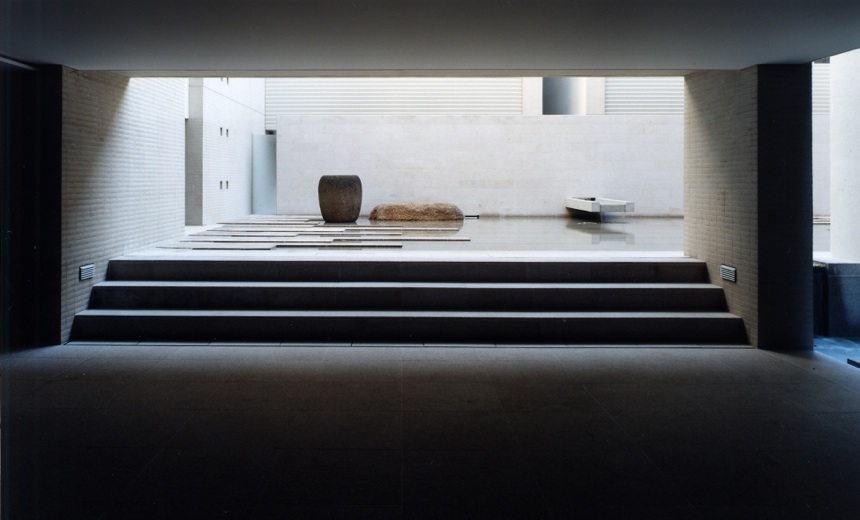 渋谷駅から程近い趣ある旧邸宅街に立地する52戸の賃貸マンション。
既存の緑や大谷石擁壁をできる限り保護し、美しい陰影を生むシンプルなファサードにより、街並みを継承することを目指している。
水盤のある中庭が特徴。
information:
竣工年: 2004年
所在地: 東京都 渋谷区
用途: 集合住宅
建築面積: 1,921㎡
延床面積: 8,067㎡
階: 地上4階、地下1階
構造: RC造
award:
2005年度 グッドデザイン賞
(photograph)
メディア・ユニット 大野繁
An apartment building with 52 units, located in an elegant old residential district near Shibuya Station in Tokyo.
Existing greenery and Oya stone retaining walls were preserved as far as possible.
The simple facade which produces beautiful shadows is intended to match the atmosphere of the neighborhood.
A special feature is the pool in the inner garden.
information:
year: 2004
location: Tokyo, Japan
building type: Apartment
BA: 1,921㎡
GFA: 8,067㎡
floor: 4F/B1F
structure:RC
award:
Good Design Award 2005
(photograph)
MEDIA UNIT Shigeru Ono