ベリスタ長後
March 6th, 2009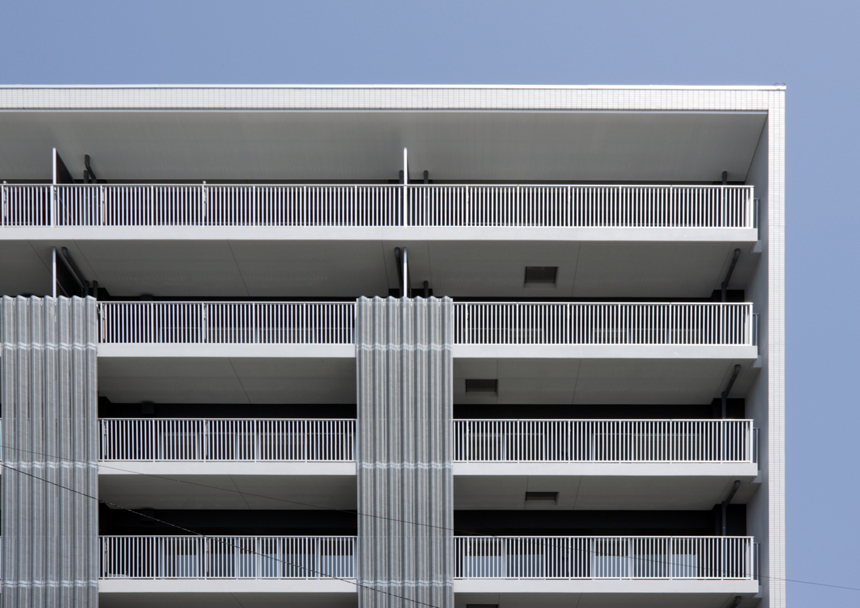 大規模施設の跡地利用計画の一部として隣接する2施設と一体的な計画とすることで、緑豊かな広がりのある環境をつくっている。
外観はシンプルな門型の構成で、住戸間に配された有孔折板が垂直性を強調し、白と黒を基調にした外観が周囲の緑に映える。
information:
竣工年: 2009年
所在地: 神奈川県 綾瀬市
用途: 集合住宅
建築面積: 1,750㎡
延床面積: 9,125㎡
階: 地上7階
構造: SRC造
>> *ビューライド綾瀬
>> *BELLY'S COURT AY
(photograph)
川澄・小林研二写真事務所


As part of a plan to repurpose the site of a former large facility, two buildings were planned as an integral pair, allowing the creation of an environment with abundant greenery.
The exterior has a simple gate configuration.
The perforated plate between the units stresses verticality, while the white and black tones of the exterior reflect the green of the surroundings.
information:
year: 2009
location: Kanagawa, Japan
building type: Apartment
BA: 1,750㎡
GFA: 9,125㎡
floor: 7F
structure:SRC
>> *Best Life Dormitory Ayase
>> *BELLY'S COURT AY
(photograph)
Kawasumi Kenji Kobayashi Photo Office