プラウド山手町
March 6th, 2011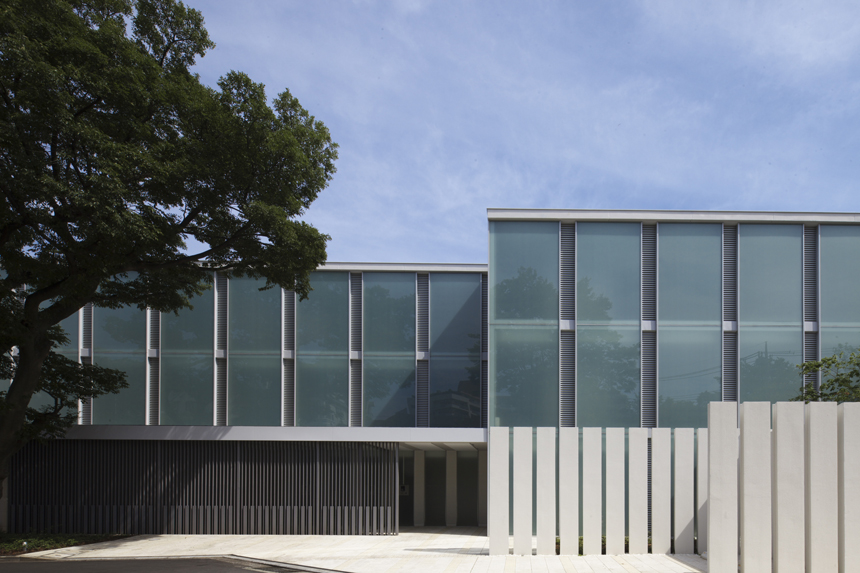 外人居留地として栄えた歴史のある横浜山手地区に立地する低層分譲マンション。
敷地内に残る樹木をシンボルツリーとし、その下にエントランスを配置。
格子やガラス、列柱など光や風を通す素材を用いて、周辺の環境との調和を図っている。
information:
竣工年: 2011年
所在地: 神奈川県 横浜市
用途: 集合住宅
建築面積: 781㎡
延床面積: 1,979㎡
階: 地上3階
構造: RC造
award:
2011年度 グッドデザイン賞
(photograph)
川澄・小林研二写真事務所


A low-rise condominium in the Yamate district of Yokohama, which formerly flourished as an enclave for trade with foreign merchants.
An existing tree was preserved as a symbol of the building, and now it shades the entrance.
Harmony with the surrounding environment is obtained through the use of materials such as lattice, glass, and parallel columns that admit light and air.
information:
year: 2011
location: Kanagawa, Japan
building type: Apartment
BA: 781㎡
GFA: 1,979㎡
floor: 3F
structure:RC
award:
GOOD DESIGN AWARD 2011
(photograph)
Kawasumi Kenji Kobayashi Photo Office