アリスヴィラリゾート
February 28th, 2005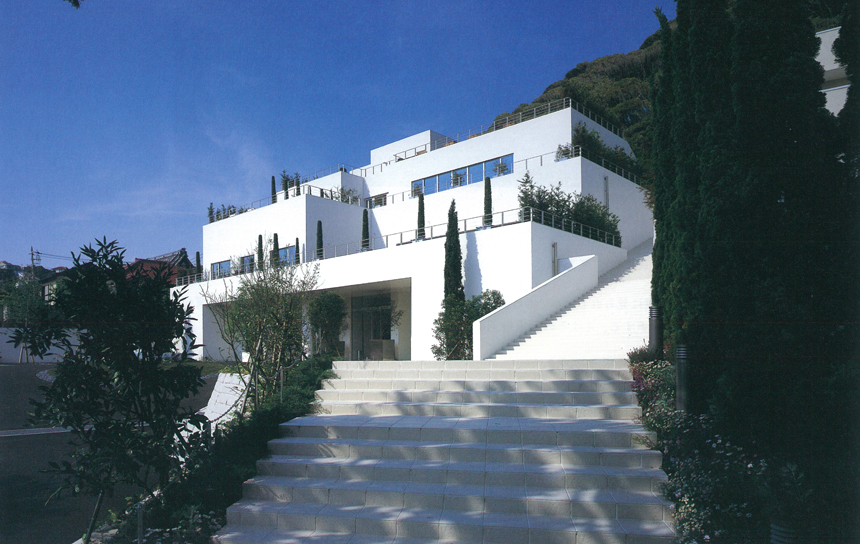 横須賀市秋谷の西海岸に向いた斜面に建つ飲食施設。
斜面に沿って各階をセットバックすることで、テラスと一体になった内部空間をつくっている。
また敷地内には別棟のチャペルもあり、ゆったりとした外部階段で繋いでいる。
information:
竣工年: 2005年
所在地: 神奈川県 横須賀市
用途: 飲食店舗
建築面積: 964㎡
延床面積: 1,825㎡
階: 地上2階、地下1階
構造: RC造
(photograph)
ナカサアンドパートナーズ
A restaurant on a sloping site facing the Sagami Bay shore on the west side of the Akiya district in Yokosuka City.
Each floor is set back according to the slope, allowing the creation of interior spaces that continue smoothly onto terraces.
There is a separate chapel on the same site, linked by gradual external stairs.
information:
year: 2005
location: Kanagawa, Japan
building type: Restaurant
BA: 964㎡
GFA: 1,825㎡
floor: 2F/B1F
structure:RC
(photograph)
Nacasa & Partners