PLAZA annex
October 10th, 2017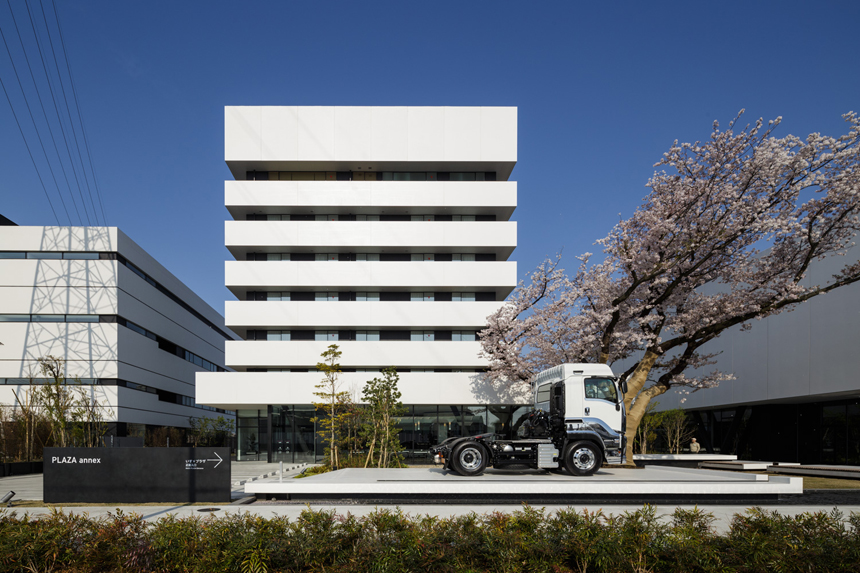 いすゞの教育研修拠点であるものづくりサービストレーニングセンター(当方設計)に世界各地、日本全国から訪れるいすゞグループの研修生に宿泊してもらうための施設であり、一般向けのビジネスホテルとしても機能する宿泊施設。
隣接するISUZU PLAZA(当方設計)からも利用できるランドスケープに開かれたカフェと食堂を1階に設け活気ある場を形成。
客室はツインルーム39室で構成し、快適な二人使いのために3点セットのユニットバスでは無くセパレートされた水廻りとし勉強のしやすいロングカウンターを設けた。
最上階(7階)にはシャワーブースのみの客室を補完する共同の浴場を設け、懇親に使える畳敷きの「富士の間」を配置。ここからは隣接するいすゞの工場と富士山を望むことが出来る。
This accommodation is a facility not only open to Isuzu group world-wide trainees from Isuzu Motors Manufacturing Service Training Center (designed by Sakakura Associates), but also open to general public as a business hotel.
A café and cafeteria are on the 1st floor sharing the same landscape view with the corporate museum, ISUZU PLAZA (designed by Sakakura Associates). The site provides a dynamic ambience for users.
Guest rooms are consisted of 39 twin-room type rooms. All of them have separate toilet with bathroom instead of "unit bath". The long counter for each room is easy for users as a learning space.
Large shared bathroom is situated on the top floor (7th floor) to complement the rooms with only shower booths. Also here has a room with spread tatami mats can also be used for social gathering and relaxation. We call this place "Fuji no ma" where users can get a panoramic view of the neighboring Isuzu Fujisawa factory and Mt. Fuji from here.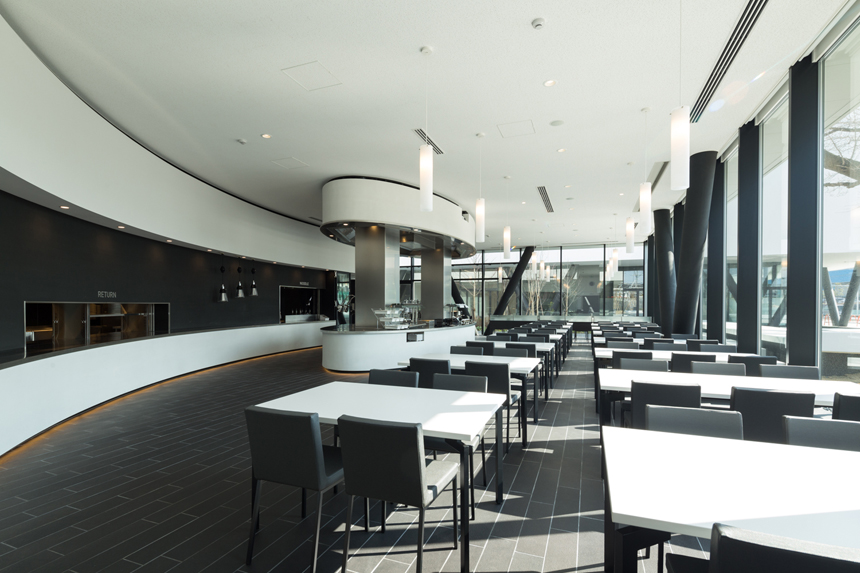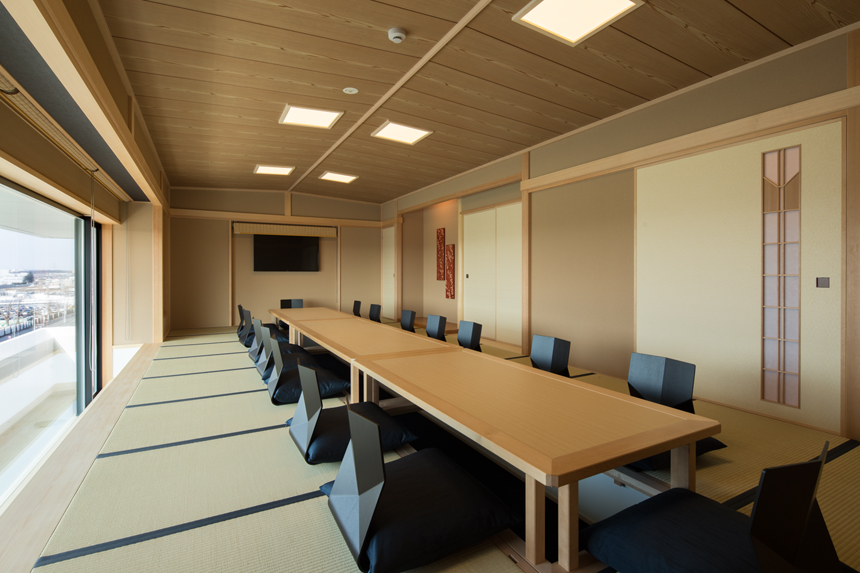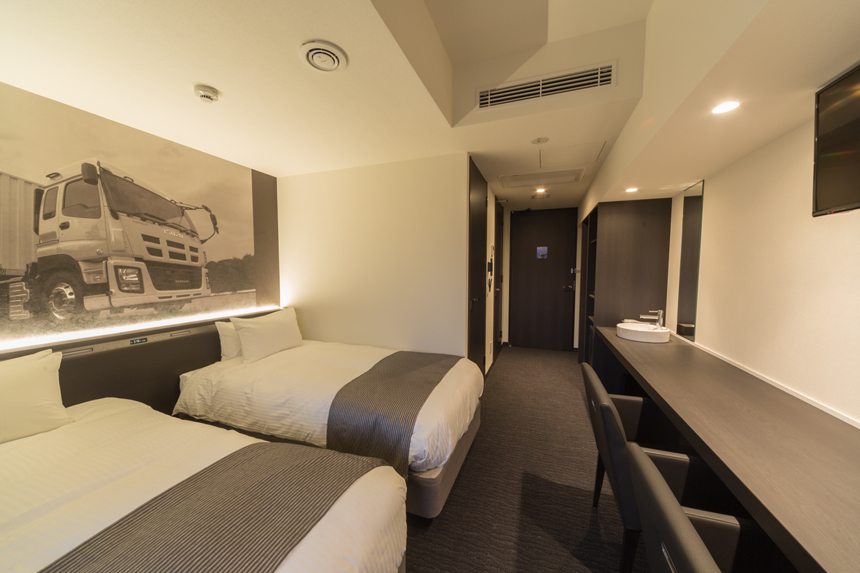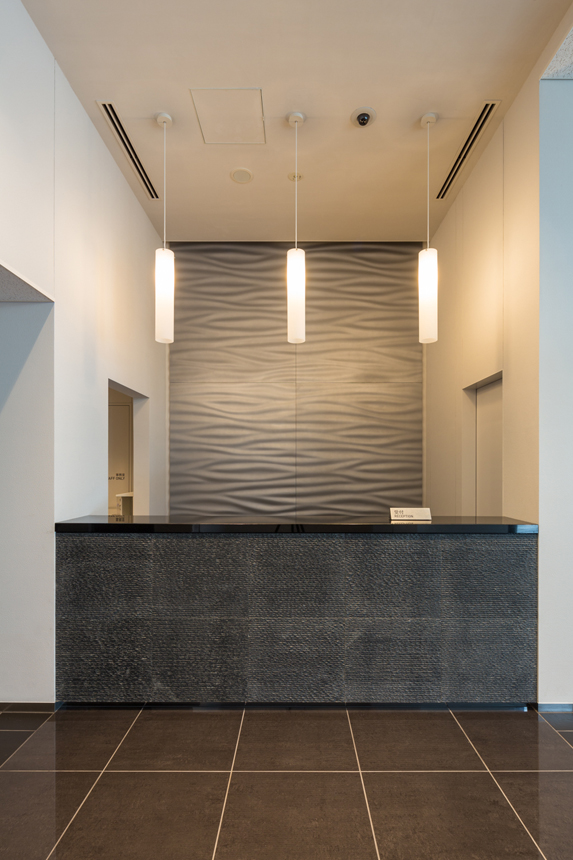 photograph :
川澄・小林研二写真事務所
Kawasumi・Kobayashi Kenji Photograph Office