アーバンビューグランドタワー
March 6th, 2004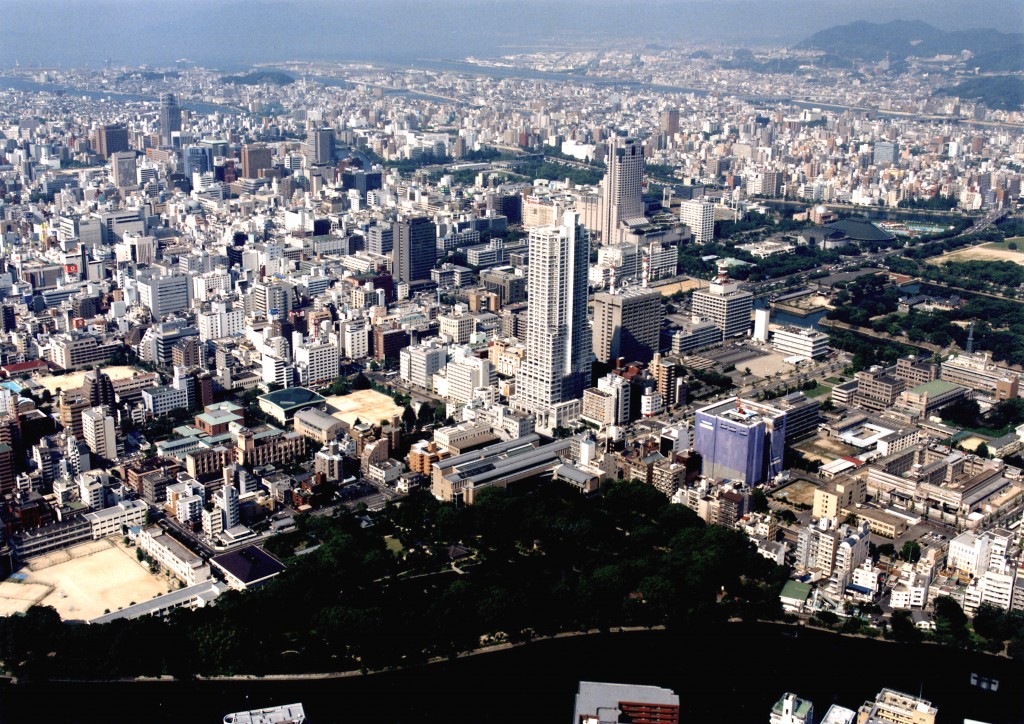 国際平和都市広島のランドマークとして「建築の中に都市を創る」をコンセプトに企画された超高層複合建築物。
上層階が住居、下層にオフィス・メディカルセンター・フィットネスクラブ・レストランを配し、快適で洗練された都心型生活を提供している。
information:
竣工年: 2004年
所在地: 広島県 広島市
用途: 集合住宅/商業施設/事務所/スポーツ施設/診療所
建築面積: 2,962㎡
延床面積: 55,442㎡
階: 地上43階、地下1階、棟屋2階
構造: RC造一部S造
media:
新建築 2005/02
award:
第10回ひろしま街づくりデザイン賞 2005-2006 街並み部門 (広島市)
(photograph)
合同写真
An ultra-high-rise mixed-use landmark for Hiroshima, the international city of peace, planned according to the concept of "creating a city within the architecture".
The upper levels are devoted to residences, and the lower levels house offices, a medical center, fitness club, and restaurants.
It provides an attractive and sophisticated urban lifestyle experience.
information:
year: 2004
location: Hiroshima, Japan
building type: Apartment/Commercial Facilities/Office/Sports Facilities/Clinic
BA: 2,962㎡
GFA: 55,442㎡
floor: 43F/B1F Penthouse2F
structure:RC/S
media:
SHINKENCHIKU 2005/02
award:
10th Urban Design Award Hiroshima 2005-2006 Cityscape Category (The City of Hiroshima)
(photograph)
Godo Photo Office