東京国立近代美術館 増改築
February 27th, 2001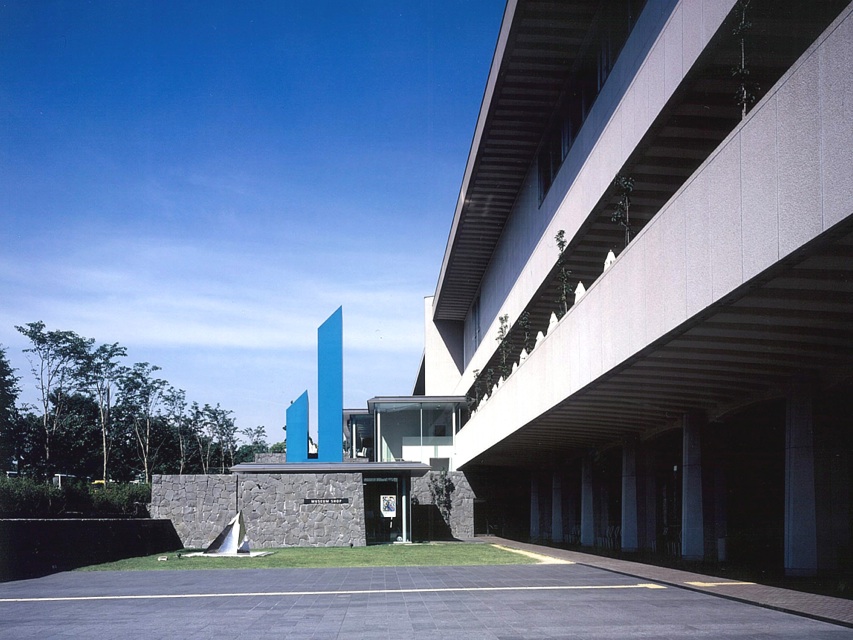 谷口吉郎の設計で1969年に竣工した日本を代表する近代建築の耐震補強を含む大規模な増改築。
増築建物が既存本館を支える特殊な構造形式を採用し、展示空間のフレキシビリティーの確保と、列柱とピロティーで構成された外観イメージの保存に成功している。
information:
竣工年: 2001年
所在地: 東京都 千代田区
用途: 美術館
建築面積: 3,327㎡
延床面積: 14,439㎡
階: 地上4階、地下1階
構造: RC造+S造
award:
公募型プロポーザル(入選1998.10)
建築業協会賞特別賞(2005)
国土交通省営繕技術コンクール最優秀賞
BELCA賞ベストリフォーム部門
公共建築賞優秀賞(2008)
A large-scale seismic reinforcement and expansion of one of the leading examples of modern architecture in Japan, a museum designed by architect Yoshiro Taniguchi and completed in 1969.
The expansion adopts a special structure designed to reinforce the existing building.
It provides additional flexibility in exhibition space, and successfully preserves the exterior appearance, characterized by colonnade and pilotis.
information:
year: 2001
location: Tokyo, Japan
building type: Museum
BA: 3,327㎡
GFA: 14,439㎡
floor: 4F/B1F
structure: RC+S
award:
Building Contractors Society Prize, Special Prize(2005)
MLIT Building and Repairing Competition, First Prize
Building and Equipment Long-life Cycle Association Award, Best Renovation
Public Buildings Award, Prize for Excellence(2008)