千葉県市川児童相談所
March 6th, 2004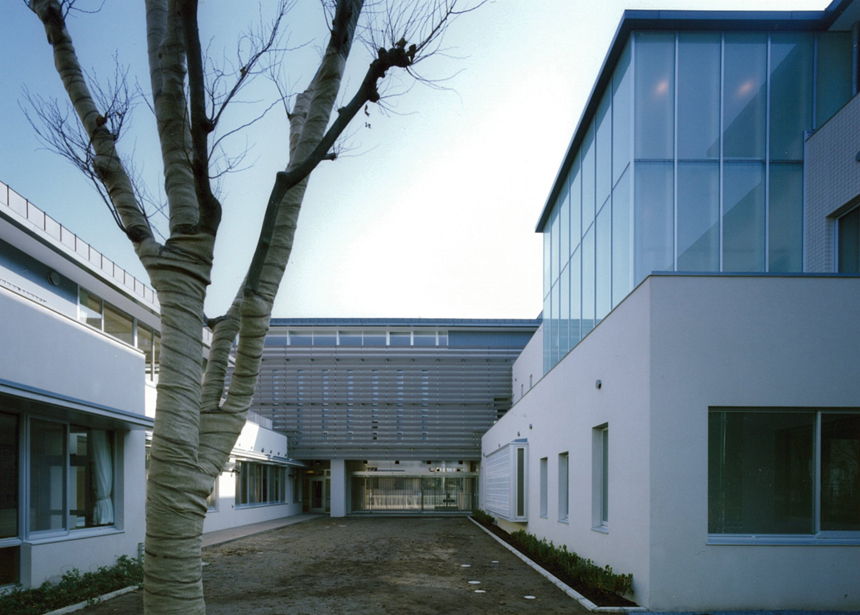 本施設は、複雑化し多様化する児童問題に対応出来るこれからの児童相談所の一指針となることを目指した。
「安心」「プライバシー」「癒し」を設計のテーマとし、中庭形式や開口部ルーバー等の採用により周辺環境との調和も図った。
information:
竣工年: 2004年
所在地: 千葉県市川市
用途: 児童相談所
建築面積: 1,220㎡
延床面積: 2,298㎡
階: 地上3階
構造: RC造+S造
(photograph)
川澄・小林研二写真事務所
This facility aims to become a model for the child consultation centers of the future, responding to the increasingly diverse and complex issues faced by children.
The themes of the design were "Reassurance", "Privacy", and "Healing".
Harmony with the surrounding environment were secured through features such as the inner courtyard plan and the use of louvers over openings.
information:
year: 2004
location: Chiba, Japan
building type: Child Consultation Center
BA: 1,220㎡
GFA: 2,298㎡
floor: 3F
structure: RC+S
(photograph)
Kawasumi Kenji Kobayashi Photo Office