浦和高砂計画 (介護付き有料老人ホーム ソナーレ浦和)
April 1st, 2017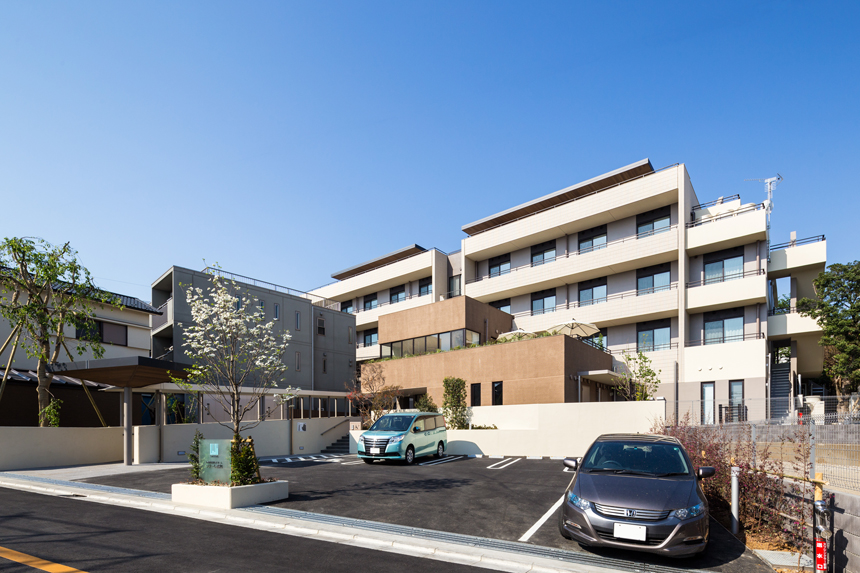 敷地は浦和駅から近く、代々この地の医療を担ってきた診療所と自宅のある、高台の土地である。
それらを建て替えて、介護付き有料老人ホーム+診療所+自宅(2世帯)の複合施設をつくる計画である。
この地に多く残る樹木や築100年を超える蔵、解体される建物の材料等を活用して、豊かな環境を活かし、この地の記憶を継承する建築をつくることがテーマである。
information:
竣工年:2017年4月
所在地:埼玉県さいたま市
用途:有料老人ホーム/診療所/集合住宅
建築面積:1084.50 ㎡
延床面積:3690.07 ㎡
階:地上5階
構造:RC造一部S
press:
近代建築 2017/09
(photograph)
川澄・小林研二写真事務所
The site is located on a high ground close to Urawa station.
This complex facility consisted of assisted fee-based nursing home, clinic, and owner's housing for two generations. It was reconstructed from existing clinic and owner's housing which played the role of the medical care in this region for years.
We made use of the rich environmental resources (existing trees, and warehouse which built over 100 years in this area.). We also reserved materials of the existing building.
Our theme is to inherit the memory of this place.
information:
year: 2017/4
location: Saitama, Japan
building type: Nurcing Home/Clinic/Condominium
BA: 1084.50 sqm
GFA: 3690.07 sqm
floor: 5F
structure: RC/S
press:
KINDAIKENCHIKU 2017/09
(photograph)
Kawasumi・Kobayashi Kenji Photograph Office