神戸市立博物館
February 28th, 1982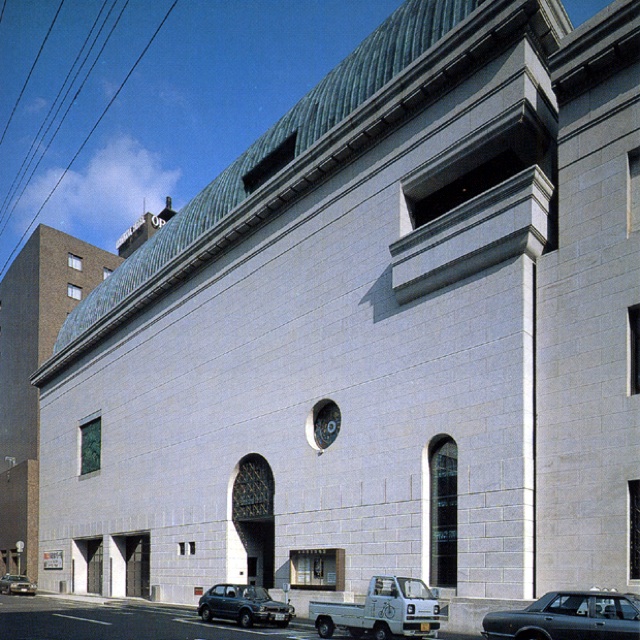 神戸の旧居留地に建つ旧横浜正金銀行(1935年竣工)を保存し、増築部分と共に博物館として再生。
建物自体も展示の一つと考え、旧意匠を継承しながら、旧営業室には階段を新設する等、エントランスホールとして大胆に改装した。
登録有形文化財(1998年)
information:
竣工年: 1982年
所在地: 兵庫県 神戸市
用途: 博物館/美術館
建築面積: 2,562㎡
延床面積: 10,073㎡
階: 地上5階、地下1階、塔屋2階
構造: RC造+S造
press:
新建築 1983/03
建築文化 1983/03
award:
第2回 公共建築賞 優秀賞 (1990)
建設省「59年度まちづくり功労者」(1984)
照明学会賞(1983)
第30回 BELCA賞 ロングライフ部門 (2021)


The old building (completed in 1935) of the Yokohama Specie Bank in the former Kobe Foreign Settlement was preserved and converted into the museum together with new additions.
The building itself is conceived of as part of the exhibition.
While inheriting the design of the existing building, the renovation boldly added features such as a grand staircase in the main banking hall, which was converted into the entrance hall of the museum.
Registered tangible cultural property (1998).
information:
year: 1982
location: Hyogo, Japan
building type: Museum
BA: 2,562㎡
GFA: 10,073㎡
floor: 5F/B1F Penthouse2F
structure:RC+S
press:
SHINKENCHIKU 1983/03
KENCHIKU BUNKA 1983/03
award:
Public Buildings Award, Excellent Award(1990)
Ministry of Construction, Distinguished Service of Community Development (1984)
Lighting Technology Award (1983)
The 30th BELCA Award the long-life category (2021)