岐阜市民会館
February 10th, 2022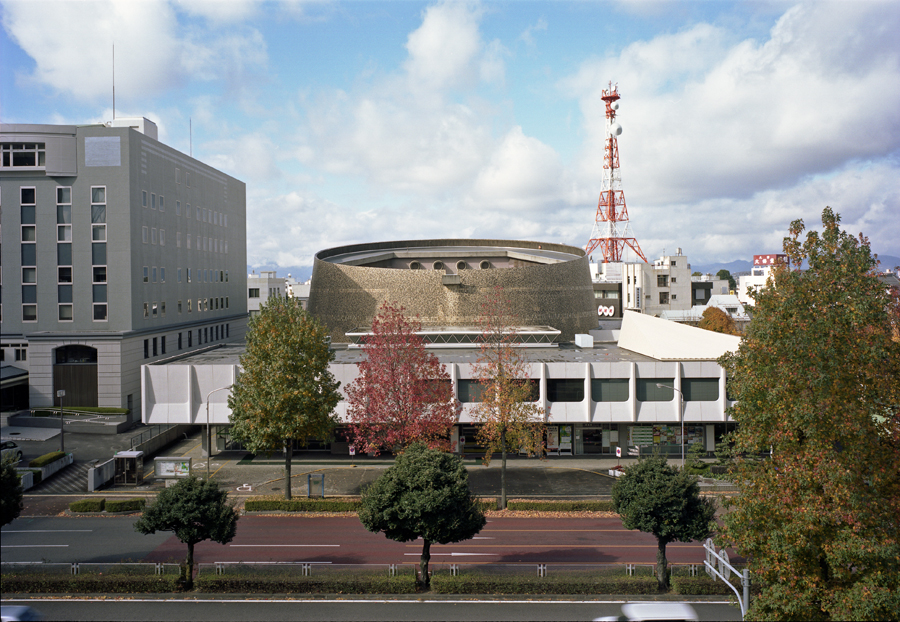 岐阜市の中心地に昭和初期に建てられた公会堂の跡地に計画された、直径40mの円錐型の大ホールを中心とした総合文化施設である。
スクエアな基壇のように見える低層部の1階はピロティと各部へのエントランスが入り組むようにレイアウトされ、内外の領域が相互に溶け合う豊かな都市の街路空間をつくり出している。
 
 
A culture complex centered on conical large hall, 40 meters in diameter, in the center of the city of Gifu, formerly the site of a public hall built in the prewar period.
The first floor of the low-rise section, which gives the impression of a square pedestal, is laid out with alternating pilotis and entrances to the various sections in the building.
The interweaving between interior and exterior creates a rich, urban street space.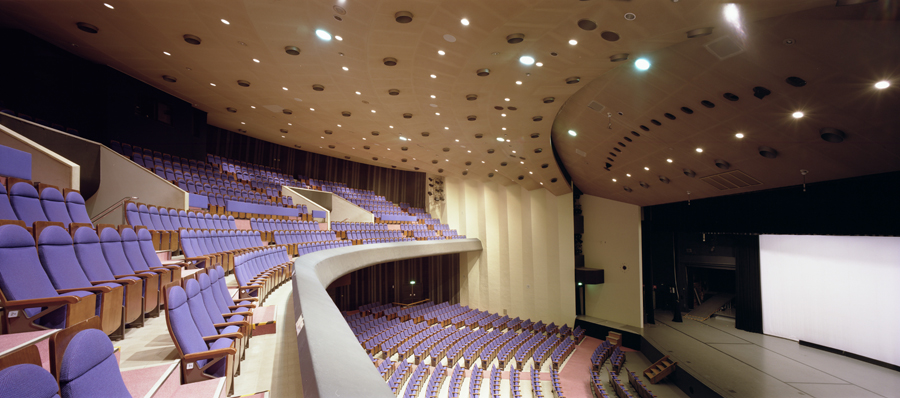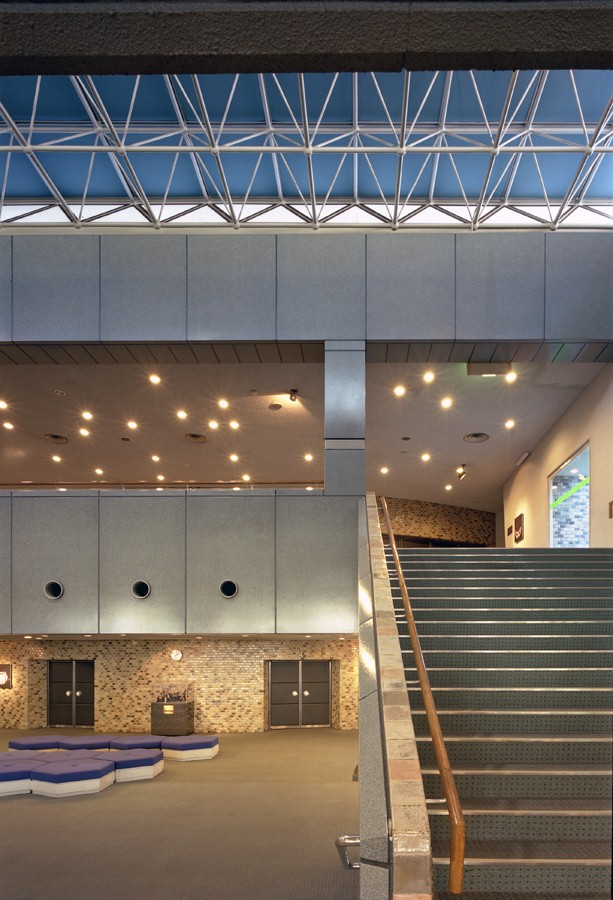 photograph: 吉村行雄写真事務所 Yoshimura Yukio Photography Office
 
 
 
岐阜市民会館

information:
竣工年: 1967年
所在地: 岐阜県 岐阜市
用途: 市民会館
建築面積: 3,045 m²
延床面積: 8,196 m² 
階: 地上4階、地下1階
構造: RC造一部S造

Gifu Civic Auditorium

information:
year: 1967
location: Gifu, Japan
building type: City Hall
BA: 3,045 m²
GFA: 8,196 m²
floor: 4F/B1F
structure: RC/S


press:
新建築 1967/04
建築文化 1967/04
近代建築 1967/05
SD 1967/10
L'Architecture d'Aujourd'hui 127 1968/01
press:
SHINKENCHIKU 1967/04
KENCHIKU BUNKA 1967/04
KINDAIKENCHIKU 1967/05
SD 1967/10
L'Architecture d'Aujourd'hui 127 1968/01

award:
9th Building Contractors Society Prize (1968)
DOCOMOMO Japan (2021)