関西エアポートワシントンホテル
March 13th, 2000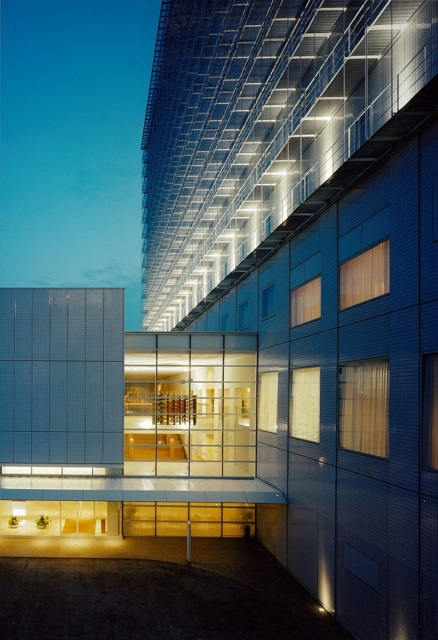 関西空港の対岸に位置するりんくうタウンに立地。
空港からイメージされる先進性、エアポートホテルとしての清潔感と清新さを表現するために、外壁は白タイルで海、空との対比を表現し、客室は白い内装と白木の家具で統一し清潔で寛げる空間とした。
information:
竣工年: 2000年
所在地: 大阪府 泉佐野市
用途: ホテル
建築面積: 4,544㎡
延床面積: 26,604㎡
階: 地上16階地下1階 塔屋2階
構造: S造+SRC造+RC造
(photograph)
SS大阪
A hotel in the Rinku Town area on the banks of Osaka Bay, across from the artificial island constructed for Kansai International Airport.
The hotel is clad in white tiles to convey an image of modernity appropriate to the airport and the feeling of spotlessness and freshness expected in an airport hotel, and to contrast with the colors of the sea and sky.
The interior is decorated in white with wood furnishings for a clean and relaxed atmosphere.
information:
year: 2000
location: Osaka, Japan
building type: Hotel
BA: 4,544㎡
GFA: 26,604㎡
floor: 16F/B1F Penthouse2F
structure:S+SRC+RC
(photograph)
SS Osaka