ISUZU PLAZA
October 18th, 2017




いすゞ自動車創立80周年記念事業の一環として計画された企業ミュージアム。
敷地はいすゞ自動車藤沢工場の隣接地。
当方設計の ものづくりサービストレーニングセンターとPLAZA annexの3棟を同一敷地に配置している。
「運ぶを支える」「くるまづくり」「歴史」の3つのテーマゾーンを有機的に関連付けるため、2層の展示室中央に大きな吹抜けを設け、スキップフロアの断面形式を採用。
3階には来客をもてなすための質感の高い会議室と応接室を大きな屋上緑化に開いた形で設けた。
大空間が求められる建物構成に対して鉄骨V字柱を採用し、合理的架構とダイナミックな外観を実現。
工場の歴史と共にこの地を見守ってきた桜の大樹を残した外部空間と相まって、いすゞと地域がつながるオープンな環境を創出した。
This is a corporate museum planned as one part for Isuzu Motors'80th anniversary commemoration project.
The site is adjacent to Isuzu Fujisawa factory.
It is on the same site with Isuzu Motors Manufacturing Service Training Center and PLAZA annex.
In order to organically attach three theme zones of "Support for Carrying", "Car-making" and "History" we adopted open spaces centering on the void and cross-sectional form of the skip floor on the 2nd floor of the exhibition space.
The conference room and the reception on the 3rd floor are designed with highquality texture and opened to the large rooftop landscape for entertaining the guests.
V-shaped Steel columns are adopted for the building structure for providing large space.
Realizing rational structure and dynamic external appearance at the same time.
Our design left the existed big cherry that has guarded this region with the history of the factory. An open environment is created by connecting with Isuzu and this region.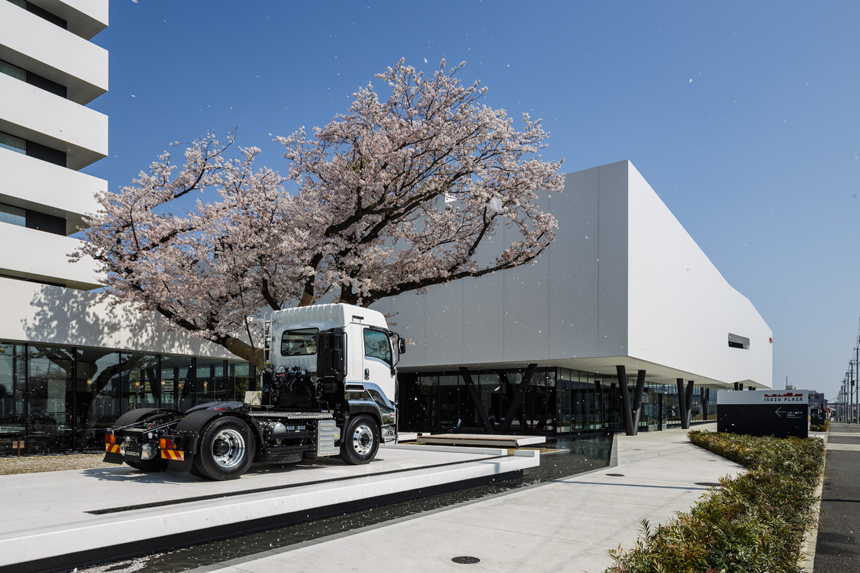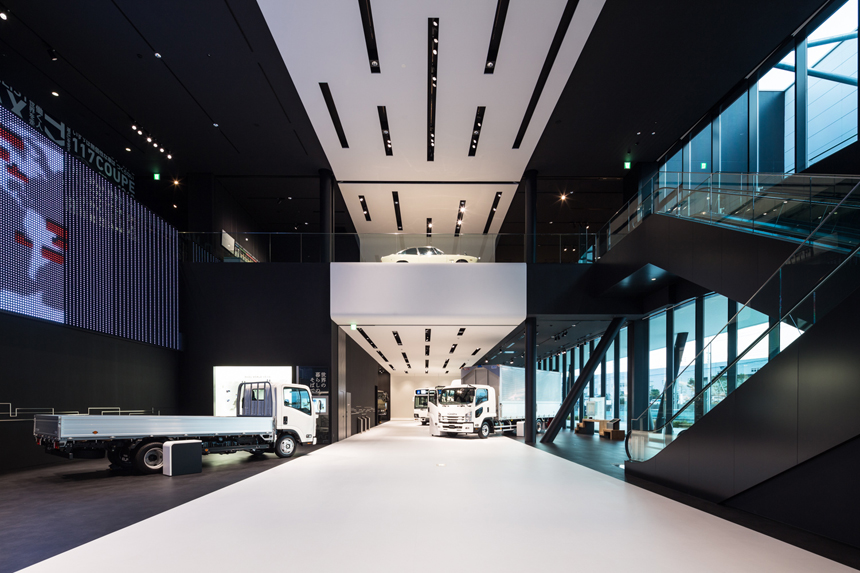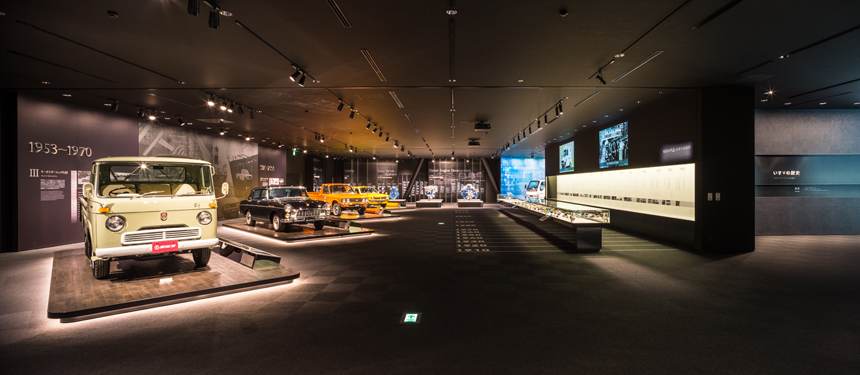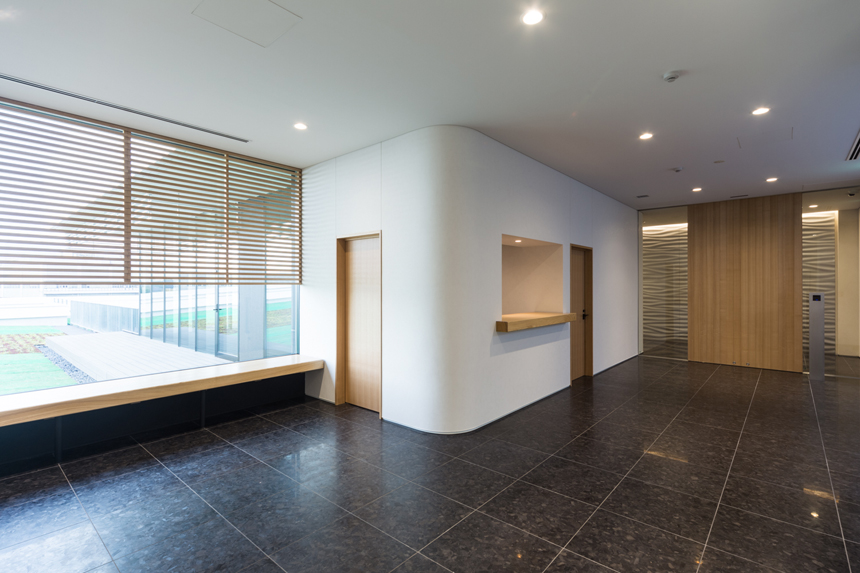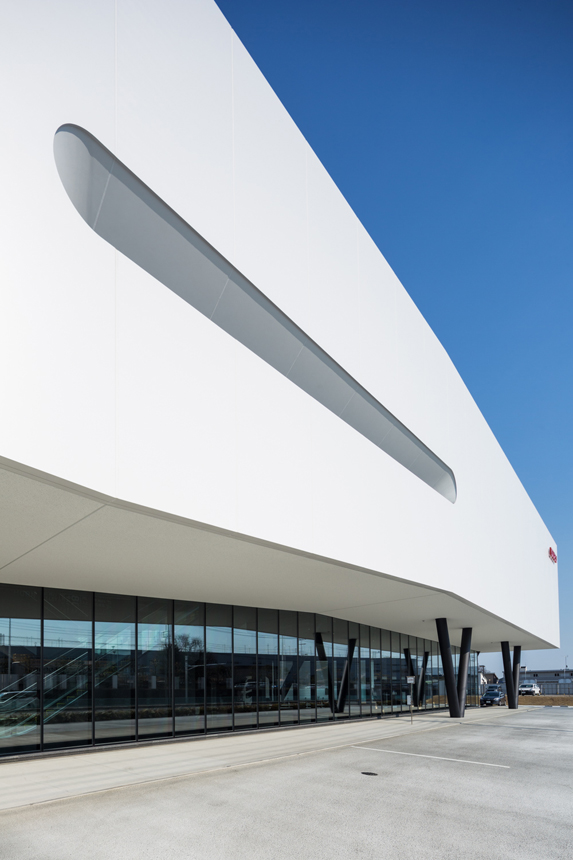 photograph :
川澄・小林研二写真事務所
Kawasumi・Kobayashi Kenji Photograph Office