立教大学第一食堂 増改築
January 1st, 2002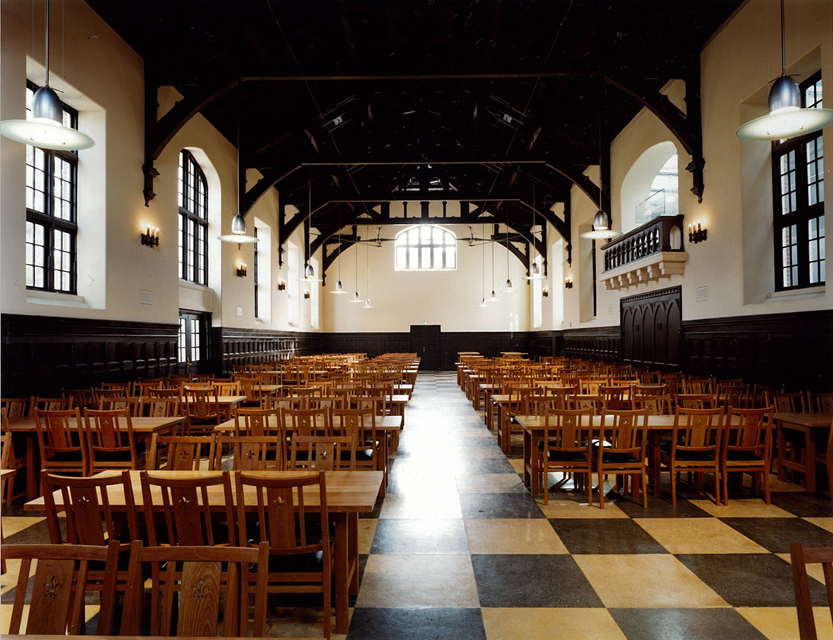 1918年建築のレンガ造学生食堂の耐震補強を含む増改築。
厨房棟を新たにRC造で建て、既存食堂ホールの地震力をこの厨房棟で支える工法を採用。
食堂棟は既存木造小屋組みと細い引っ張り鋼材で地震力を伝播することで、清々しい空間が再現されている。
information:
竣工年: 2002年
所在地: 東京都 豊島区
用途: 大学/学生食堂
建築面積: 779㎡
延床面積: 998㎡
階: 地上2階
構造: RC造
award:
BELCA賞ベストリフォーム部門
(photograph)
メディア・ユニット 大野繁
Seismic reinforcement and expansion of a brick student dining hall built in 1918.
A new kitchen wing was built in reinforced concrete, using a design that increased the seismic resistance of the dining hall.
The dining hall was reinforced with existing wooden roof trusses and steel tension materials to transmit seismic force, recreating the original refreshing dining space.
information:
year: 2002
location: Tokyo, Japan
building type: University Cafeteria
BA: 779㎡
GFA: 998㎡
floor: 2F
structure:RC
award:
Building and Equipment Long-life Cycle Association Award, Best Renovation
(photograph)
MEDIA UNIT Shigeru Ono