国立オリンピック記念青少年総合センター
February 28th, 2001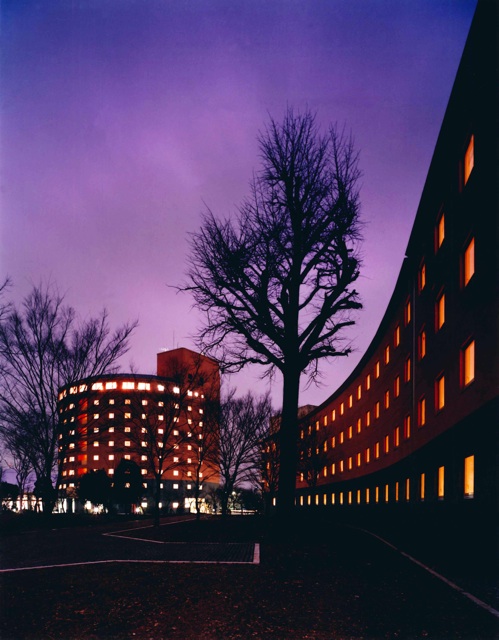 隣接する明治神宮、代々木公園とこの施設を一体と捉え、緑のつながりを重視して計画。
既存樹木を残しつつ、宿泊施設では、リニアな特徴のある形態の4つの建物を樹木を縫うように配置。
センター棟・スポーツ棟・カルチャー棟は、広場を囲む形で建物を配置し、その周囲を更に緑で囲んでいる。
information:
竣工年: 1994~2001年
所在地: 東京都 渋谷区
用途: 宿泊施設/研修施設/スポーツ施設
建築面積: 26,550㎡
延床面積: 84,968㎡
階: 地上2〜9階、地下1階、塔室1階
構造: RC造+S造
award:
建築業協会賞(1996)
営繕技術コンクール優秀賞(2003)
公共の色彩賞(1997)
(photograph)
三輪晃久写真研究所:1,2,4/SS東京:3
A plan that approaches the youth center as part of a whole that includes the adjoining Meiji Shrine and Yoyogi Park, and that emphasizes green connectivity.
While preserving existing trees, it places four buildings with distinctive linear profiles among the trees.
The Central Building, Athletic Building and Arts Building surround a plaza and are themselves surrounded by greenery.
information:
year: 1994~2001
location: Tokyo, Japan
building type: Accommodation/Training Facilities/Sports Facilities
BA: 26,550㎡
GFA: 84,968㎡
floor: 2~9F/B1F Penthouse1F
structure:RC+S
award:
Building Contractors Society Prize(1996)
Building and Repairing Competition, Excellent Award(2003)
Public Colors Prize(1997)
(photograph)
Kokyu Miwa Architectural Photography:1-3,5/Studio BAUHAUS:4,6,7