H邸
November 1st, 2016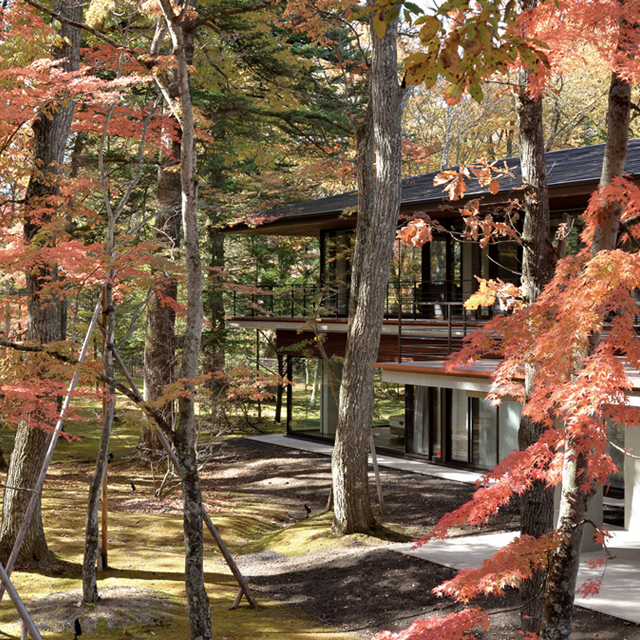 計画地一帯の四季を映し出す広大な樹林の中に佇む別荘。
2階にあるリビングや屋外テラスは、より緑に近い位置で季節の移ろいが感じられるように配慮した。
建築は緑を眺める額縁として計画しつつ、自然素材を活かすことで周囲に呼応する空間を目指した。
information:
竣工年:2016年11月
所在地:長野県
用途:個人住宅
建築面積:198㎡
延床面積:298㎡
階:地上2階
構造:RC造一部S造
(photograph)
石島写真事務所 石島邦彦 (3,6,7)
坂倉建築研究所 (1,2,4,5)


A villa standing in a vast forest that reflects the four seasons of the planned area.
The living room and the outdoor terrace on the second floor were designed to feel the seasonal shift at a position closer to green.
Architecture planned as a frame to look at the green and aimed for a space to respond to the surroundings by utilizing natural materials.
information:
year: 2016/11
location: Nagano, Japan
building type: Private Residence
BA: 198㎡
GFA: 298㎡
floor: 2F
structure: RC/S
(photograph)
Kunihiko Ishijima (3,6,7)
Sakakura Associates (1,2,4,5)