佐倉市立美術館
February 28th, 1994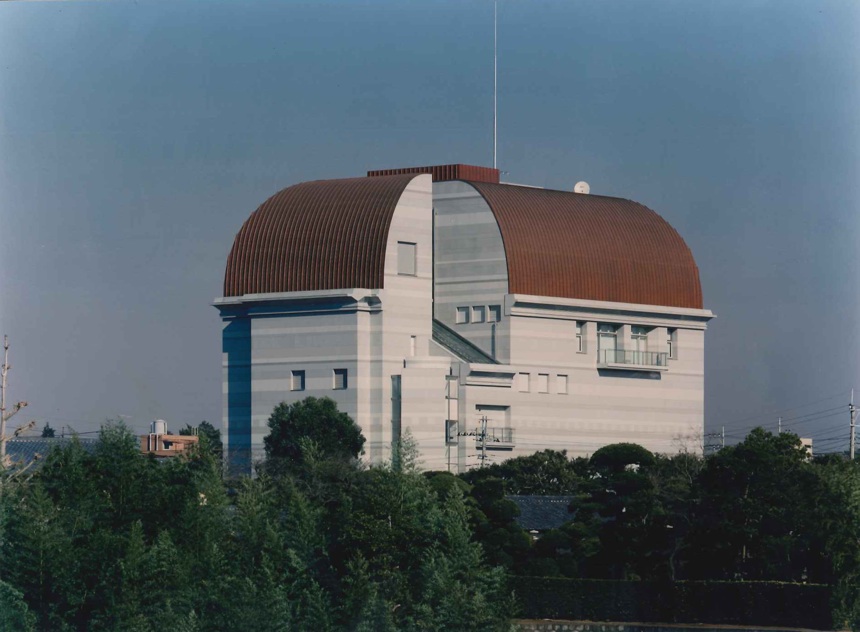 旧川崎銀行佐倉支店(1918年竣工)をエントランスホールとして保存・再生し、その奥に美術館を新築。
美術館の4フロアをつなぐ吹抜けと、その中の軽快な階段をデザイン上のアクセントとした。
旧銀行部分は県指定文化財(1991年)
information:
竣工年: 1994年
所在地: 千葉県 佐倉市
用途: 美術館
建築面積: 975㎡
延床面積: 5,137㎡
階: 地上5階、地下2階、搭屋1階
構造: SRC造
media:
新建築 1995/02
風媒花 No.34 2021/6/30
>> *佐倉市立美術館エントランスホール(旧川崎銀行佐倉支店 耐震改修) (2017)
(photograph)
アトム写真
The museum preserves the former Kawasaki Bank Sakura Branch building (completed in 1918) as its entrance hall, with a new building behind it.
The art museum has a central void connecting its four floors, accented by a light and airy stairway.
The former bank building is a designated cultural property of Chiba Prefecture (1991).
information:
year: 1994
location: Chiba, Japan
building type: Museum
BA: 975㎡
GFA: 5,137㎡
floor: 5F/B2F Penthouse1F
structure:SRC
media:
SHINKENCHIKU 1995/02
FUBAIKA No.34 2021/6/30
>> *Sakura City Museum of Art Entrance Hall (Seismic Retrofit of Kawasaki Bank Sakura Branch) (2017)
(photograph)
Atom Photo