鹿児島カテドラル ザビエル記念聖堂
March 6th, 1999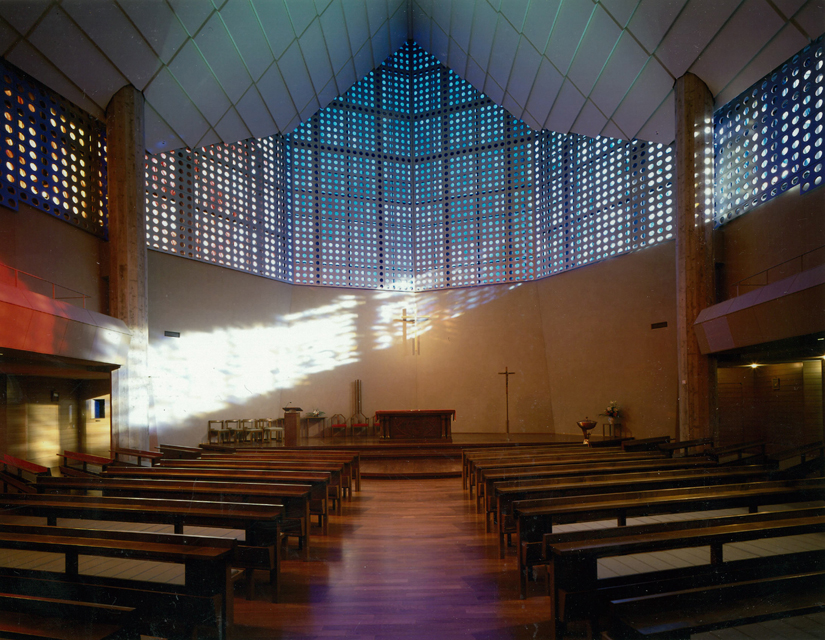 ザビエル渡航450年記念のコンペで我々の案が選定された。
これまでの景観を継承しつつ、現代の新しい聖堂建築を提案した。
宗教的象徴性を色彩(ステンドグラス)におき、刻々と移り変わる色彩の変化が自然と神からの人びとへの語りかけになればとの思いを込めた。
information:
竣工年: 1999年
所在地: 鹿児島県 鹿児島市
用途: 教会
建築面積: 726㎡
延床面積: 1,329㎡
階: 地上3階
構造: RC造+S造一部SRC造
press:
新建築 1999/11
ディテール 143 2000/01 冬季号
(photograph)
アイオイプロフォート

A church commemorating the 450th anniversary of the arrival of St.
Francis Xavier in Japan, built according to the winning proposal in an invited competition.
While inheriting the historical profile, the proposal envisaged a new kind of sacred architecture for the present day.
The religious meaning of the colors (stained glass) is seen as a message from nature and God, with the ever changing colors speaking to us.
information:
year: 1999
location: Kagoshima, Japan
building type: Church
BA: 726㎡
GFA: 1,329㎡
floor: 3F
structure: RC+S/SRC
press:
SHINKENCHIKU 1999/11
DETAIL 143 2000/01
(photograph)
Aioi Pro Photo