グランドメゾンThe住吉本町
January 7th, 2023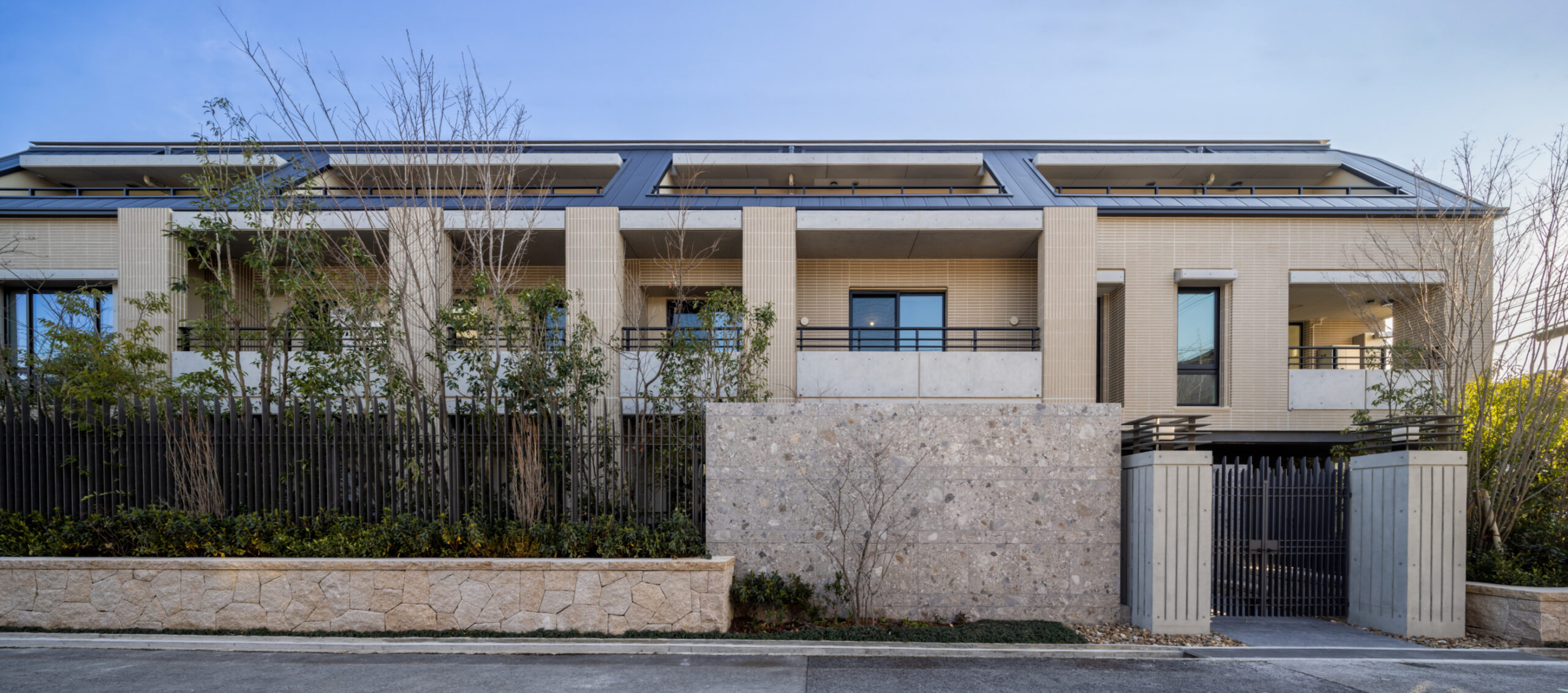 敷地は阪神間の幹線道路から一筋ほど南へ下った閑静な住宅地。低層の街並みとの調和と、神戸らしさが求められた。
建物の北側を約3m後退させて豊かな緑地を確保し、さらに3階部分を約2.5mセットバックして出来たルーフテラスを覆う様に勾配屋根を設け、周辺と軒先を並べている邸宅のような景観を目指した。
外壁は主に石器質のボーダータイル。落ち着いた薄めのアースカラーにより邸宅らしさを演出。周囲の石積みは錆御影石の野積み風とし、ラウンジもガラスを介して石積みと植栽に囲まれ、自然光を取り入れた内外一体の空間としている。
 
The site is located in a quiet residential area away from the main road. This housing complex was designed to harmonize with the low-rise townscape and to be fitting for being a part of Kobe .
The north side of the building was set back for 3m to secure a rich green space and the third floor for 2.5m to have a sloping roof that surrounds the roof terrace, creating a landscape that resembles a row of eaves on the surrounding buildings.
The exterior walls are mainly finished with stoneware border tiles and the soft earth colors give the appearance of a luxurious mansion. The surrounding masonry is of rusty granite in the style of field piles and encloses the lounge with plantings to create an integrated interior/exterior space with natural light.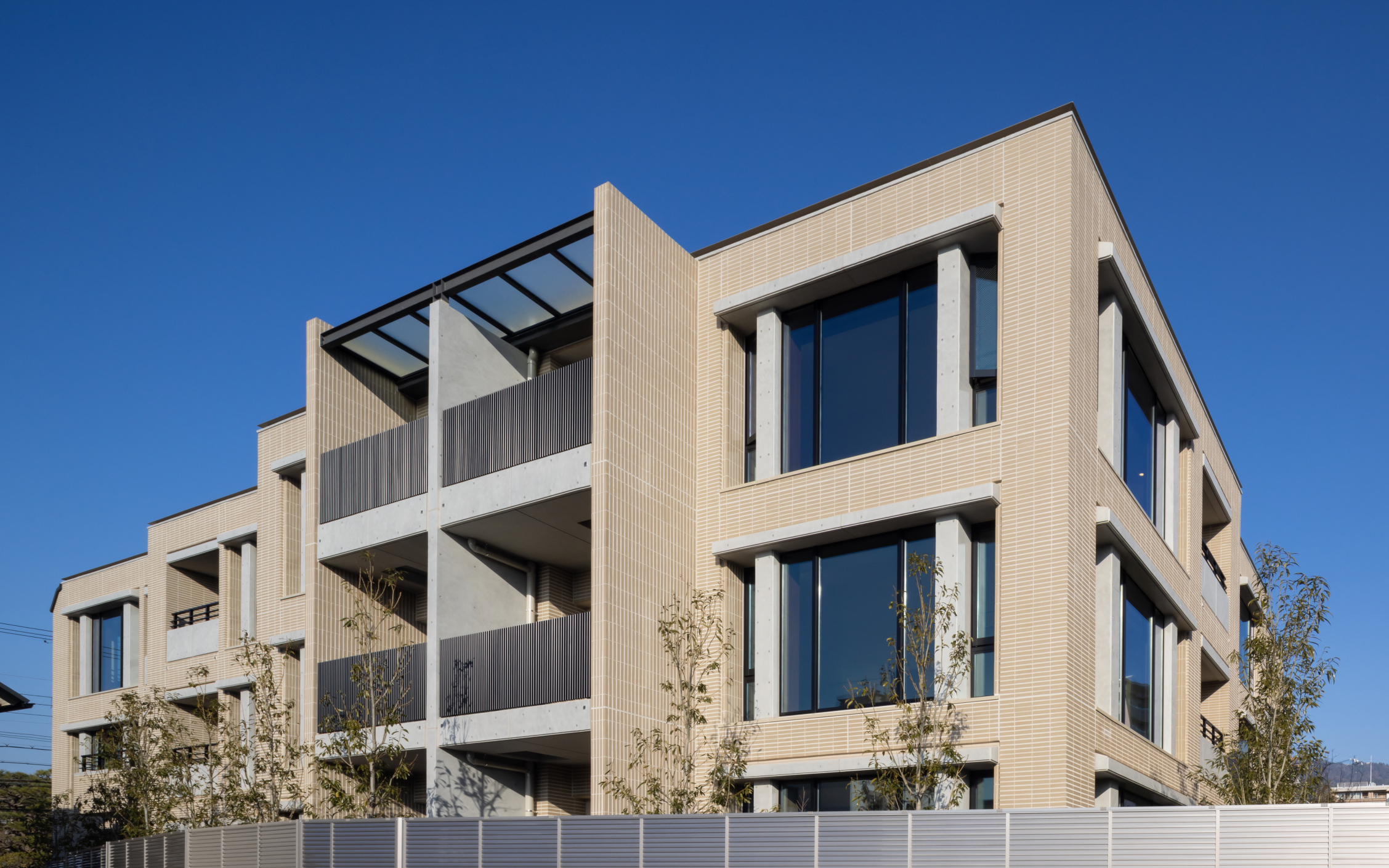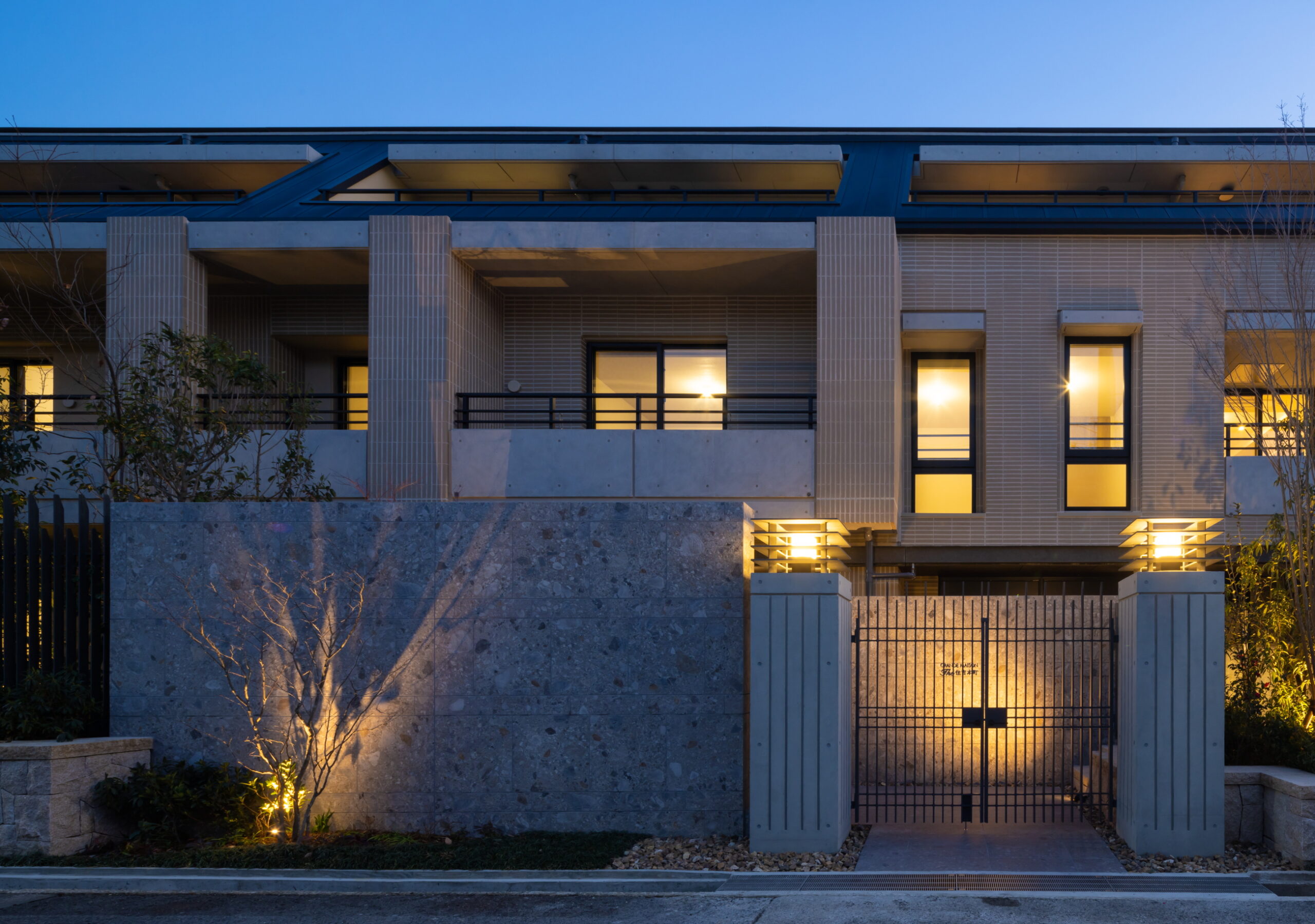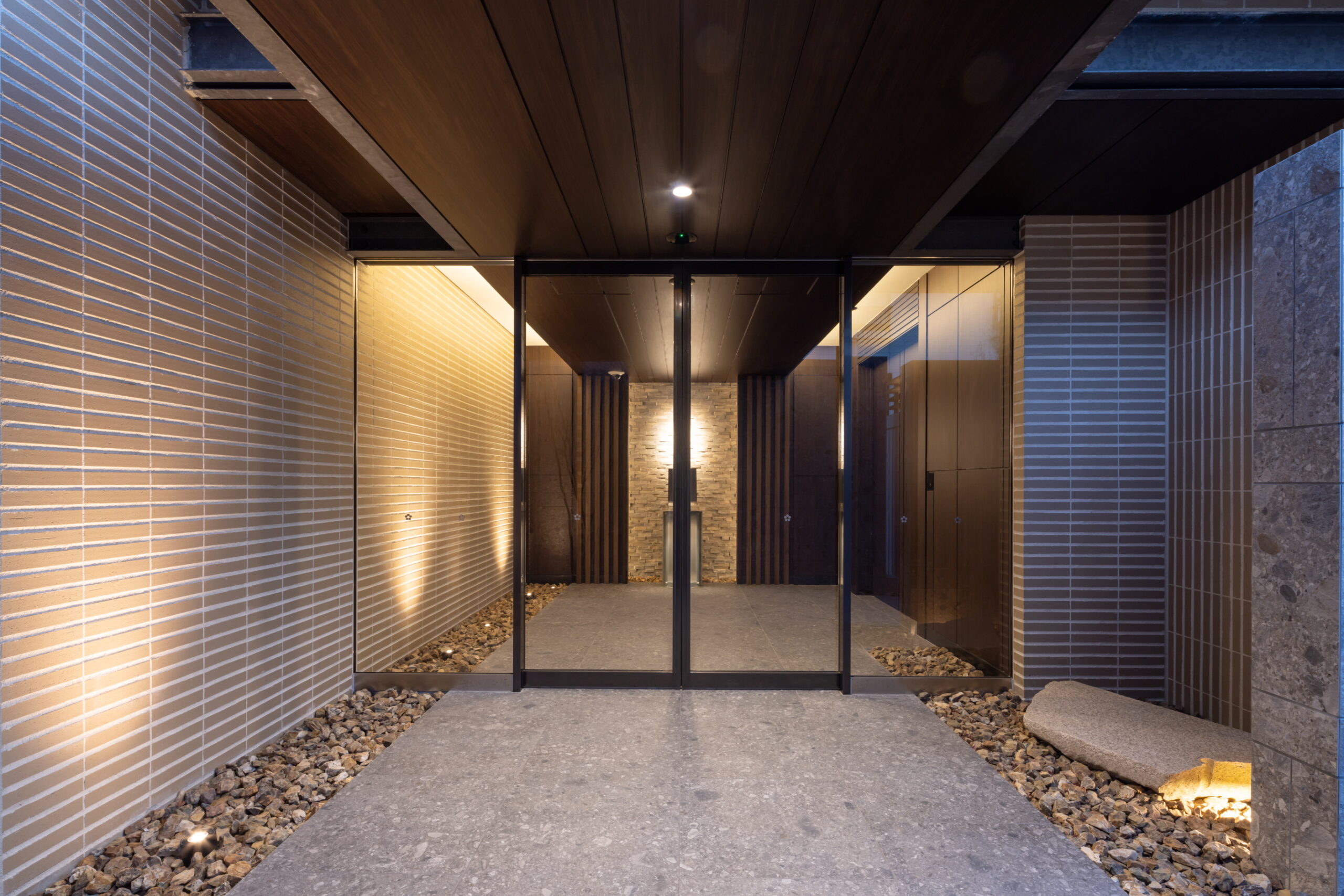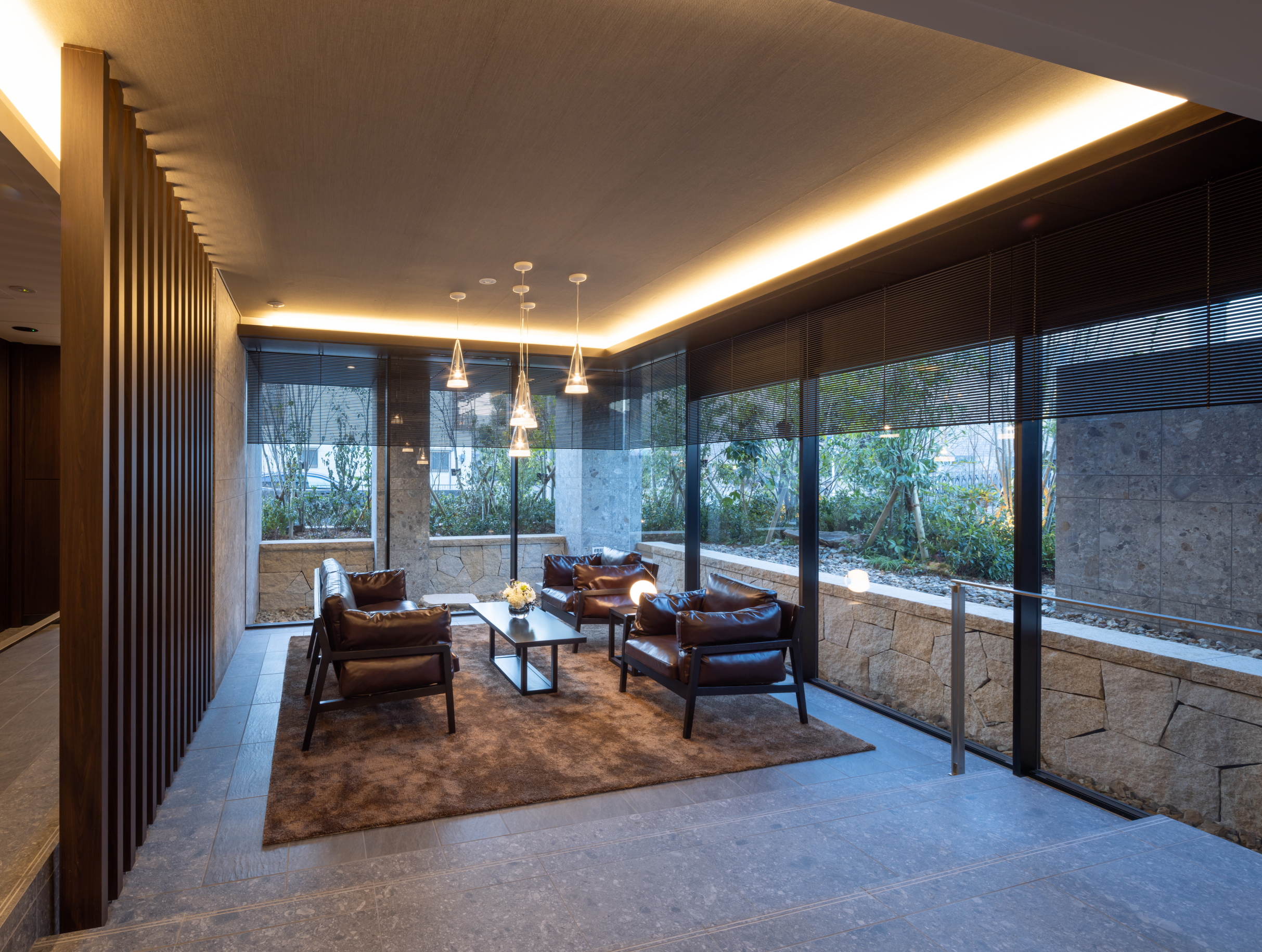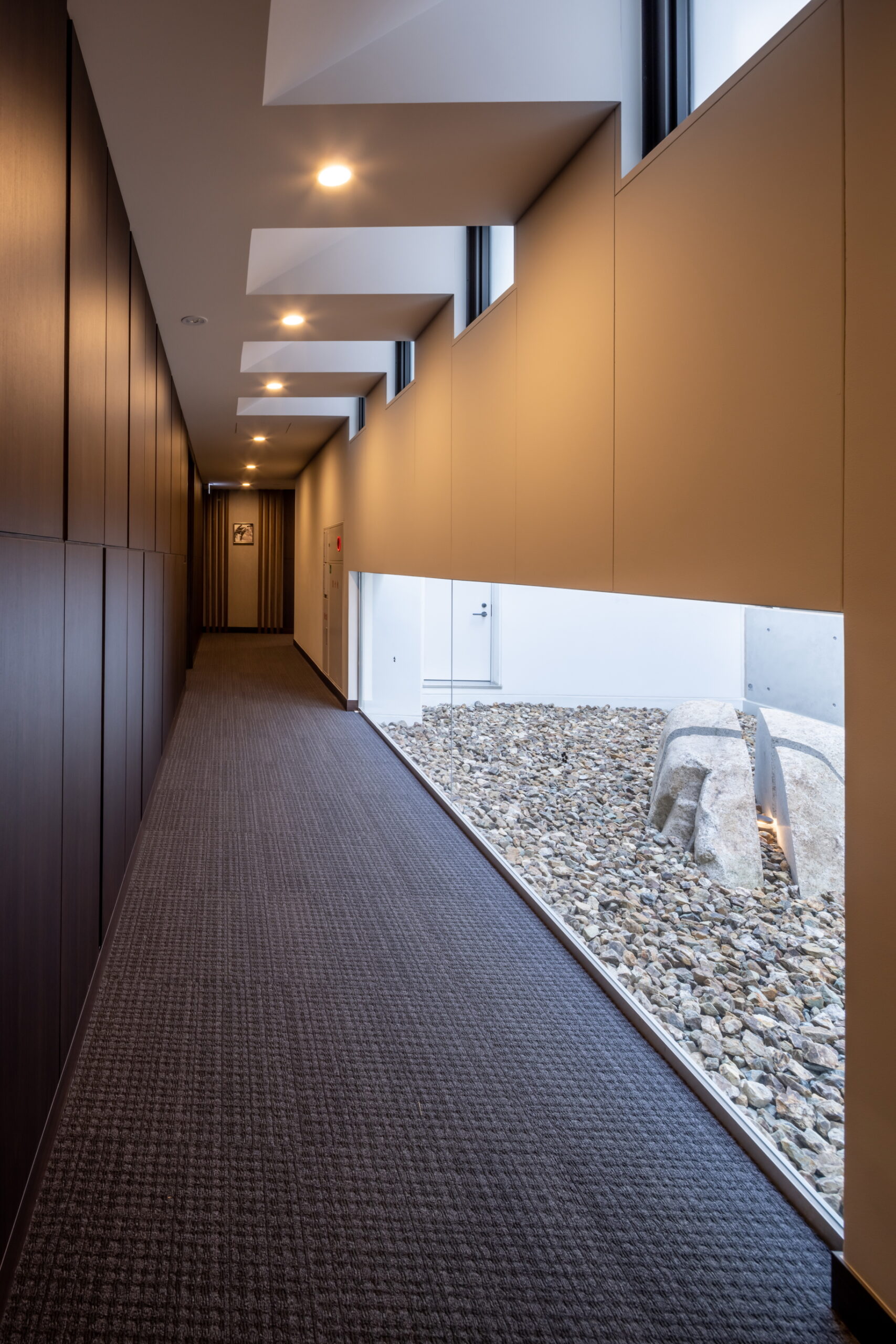 photograph: Prise プライズ
  
 
GRANDE MAISON The Sumiyoshi Honmachi

information:
竣工年:2023年1月
所在地:兵庫県神戸市
用途:集合住宅
建築面積:924 m²
延床面積:3130 m²
規模:地上3階/地下1階
構造:RC造

press:
近代建築 2023/03
 

グランドメゾンThe住吉本町

information:
year: 2023 / 1
location: Kobe Hyogo,Japan
building type: Housing complex
BA: 924 m²
GFA: 3130 m²
floor: 3F / B1F
structure: RC
 
press:
KINDAI KENCHIKU 2023/03