プライムメゾン森下WEST
March 6th, 2023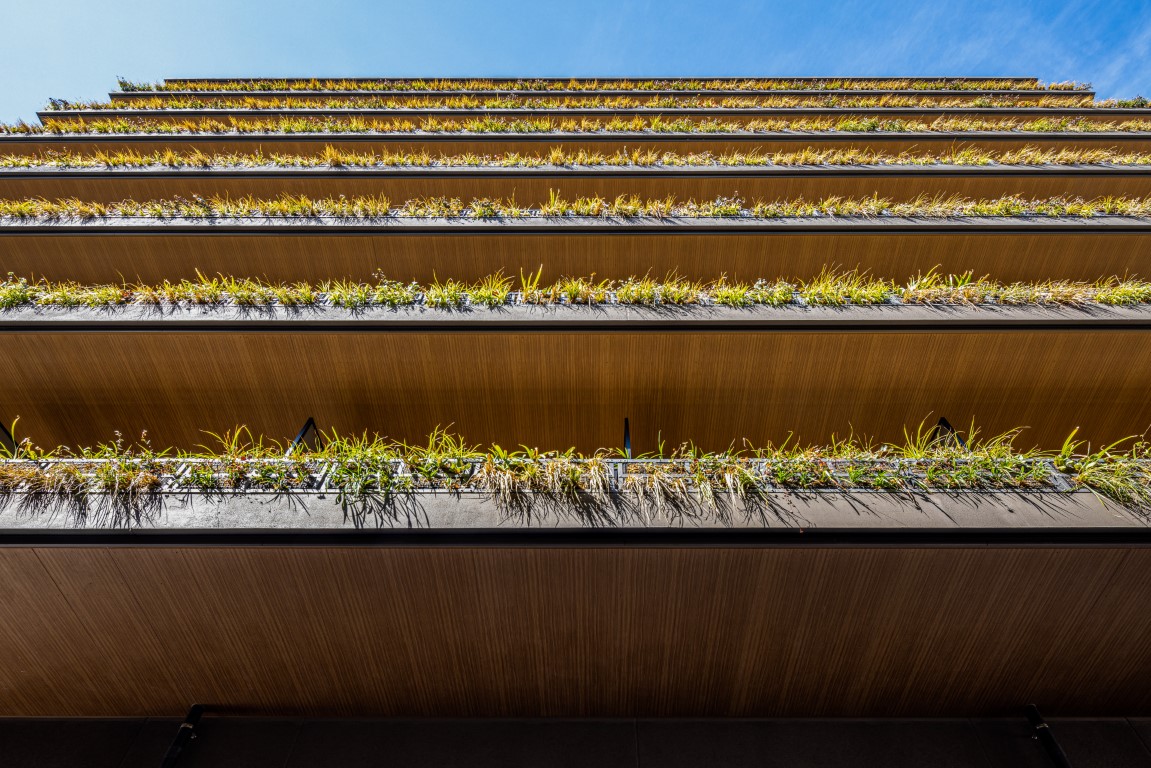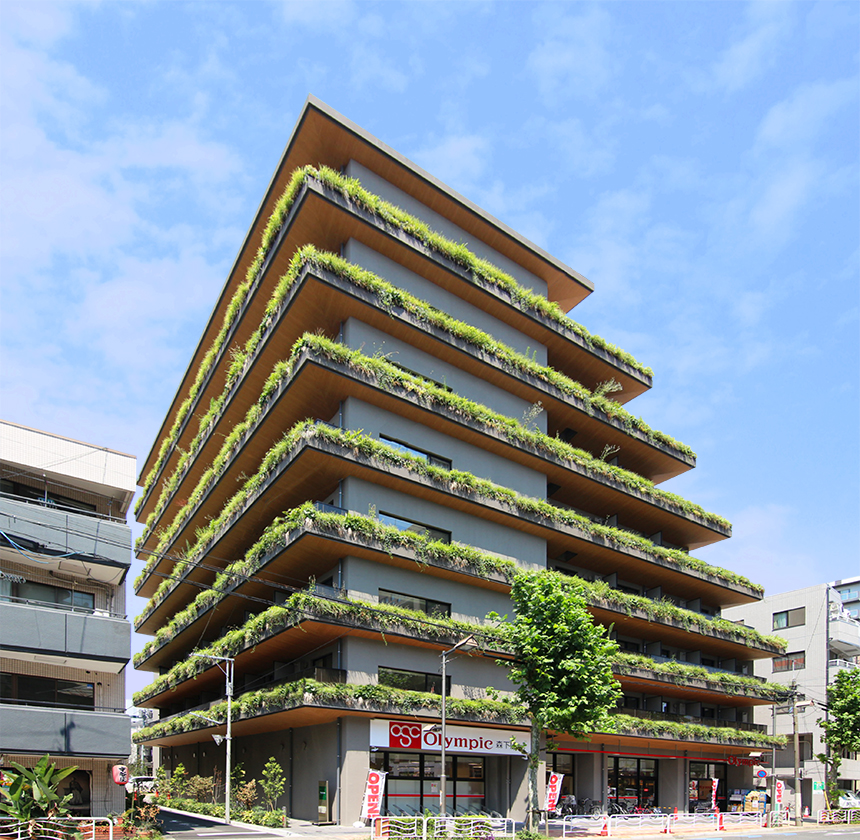 隅田川近傍の狭小住宅密集地における大型の賃貸ワンルームマンション + 物販店舗の計画。
下町の軒先の植木鉢から着想した緑化プランターを積層化させ、通りに面する立体的な緑化を構成した。
大規模建築物への建替えでありながらも下町の風景が残る周辺環境と調和し、入居者に豊かな生活環境をもたらすだけでなく周辺地域の人々の生活環境も豊かにする建物をデザインした。
また、逆梁による天井一杯の開口部を設け、視線が上空へ抜け室内の奥まで光が届く明るい居住空間を計画した。
 
 
A project of a studio apartment building with a retail store in a dense residential area near the Sumida River.
Stacked greening planters, derived and inspired from the flower pots which decorate the fronts of the houses in the downtown area, form three-dimensional green facades.
Although it is a reconstruction development project into a large-scale structure, its new design blends in with the existing surrounding environment, which still keeps its downtown landscape, and provides a rich living environment for both its residents and the people who live in the neighborhood. In addition, the design achieved to fill each apartments with light coming through the openings maximized in height as a result of implementing inverted beams.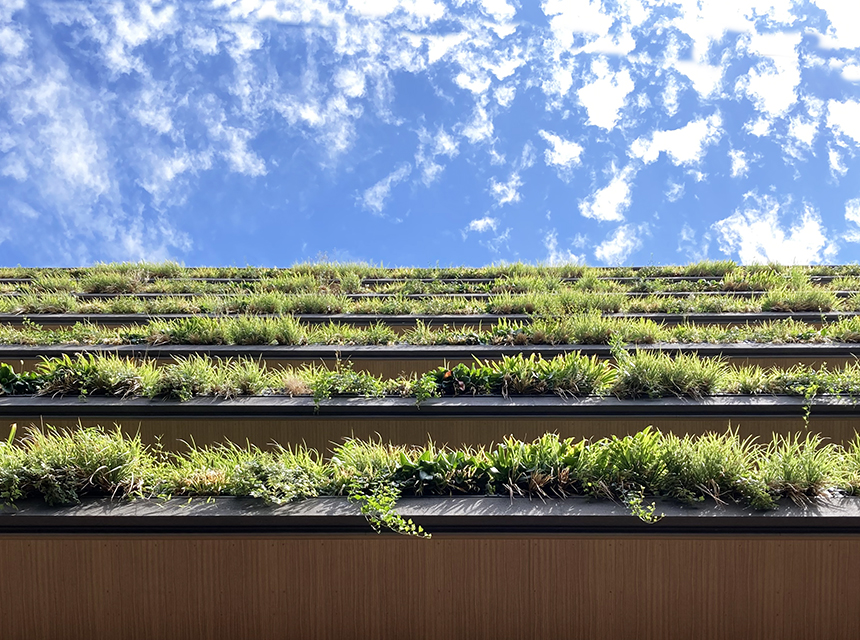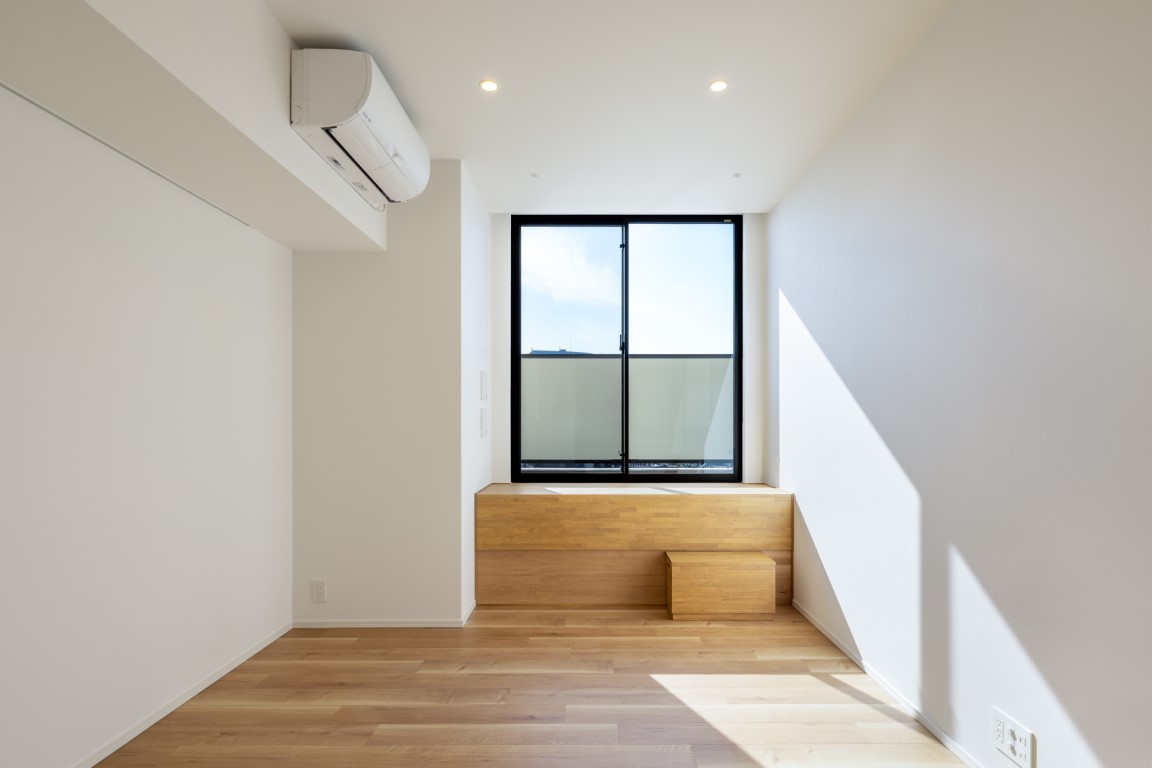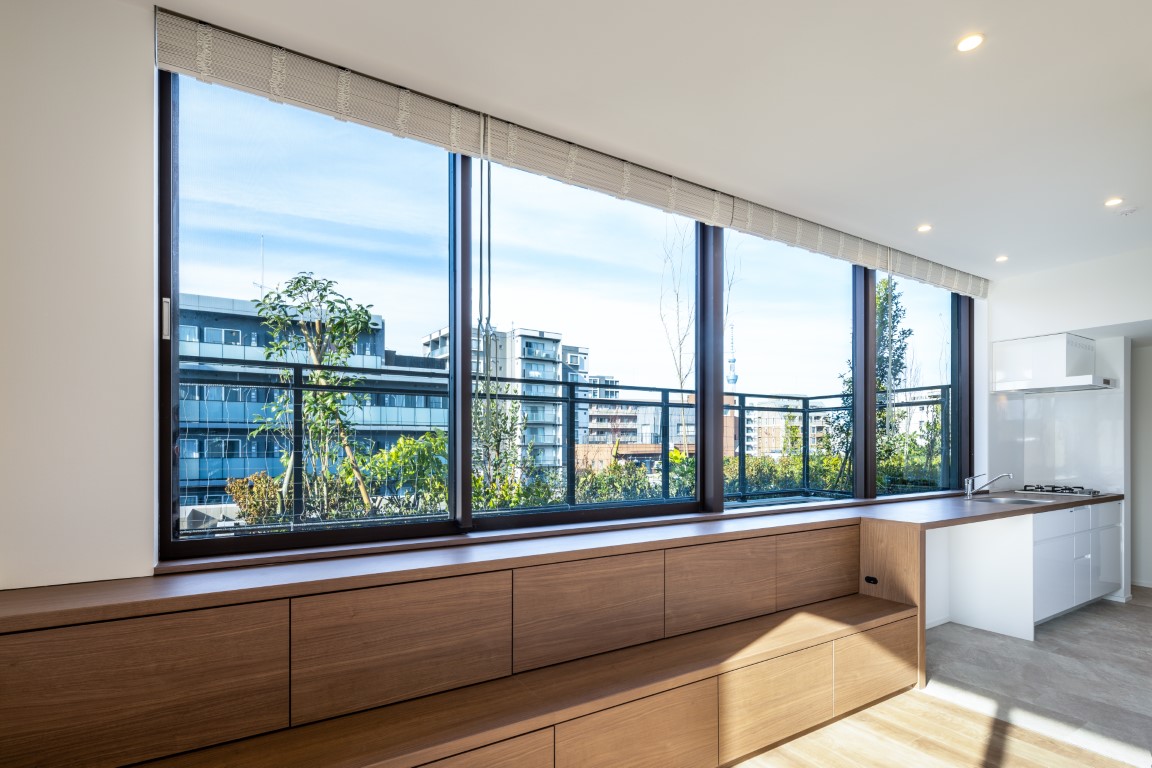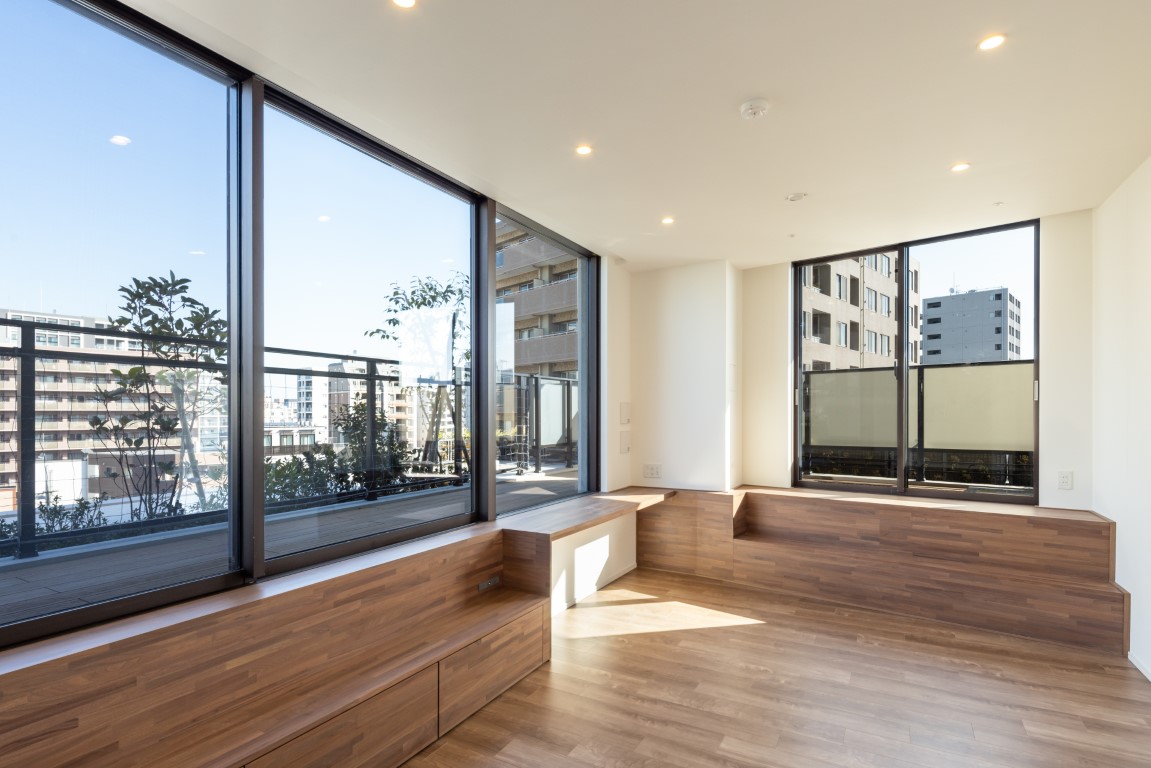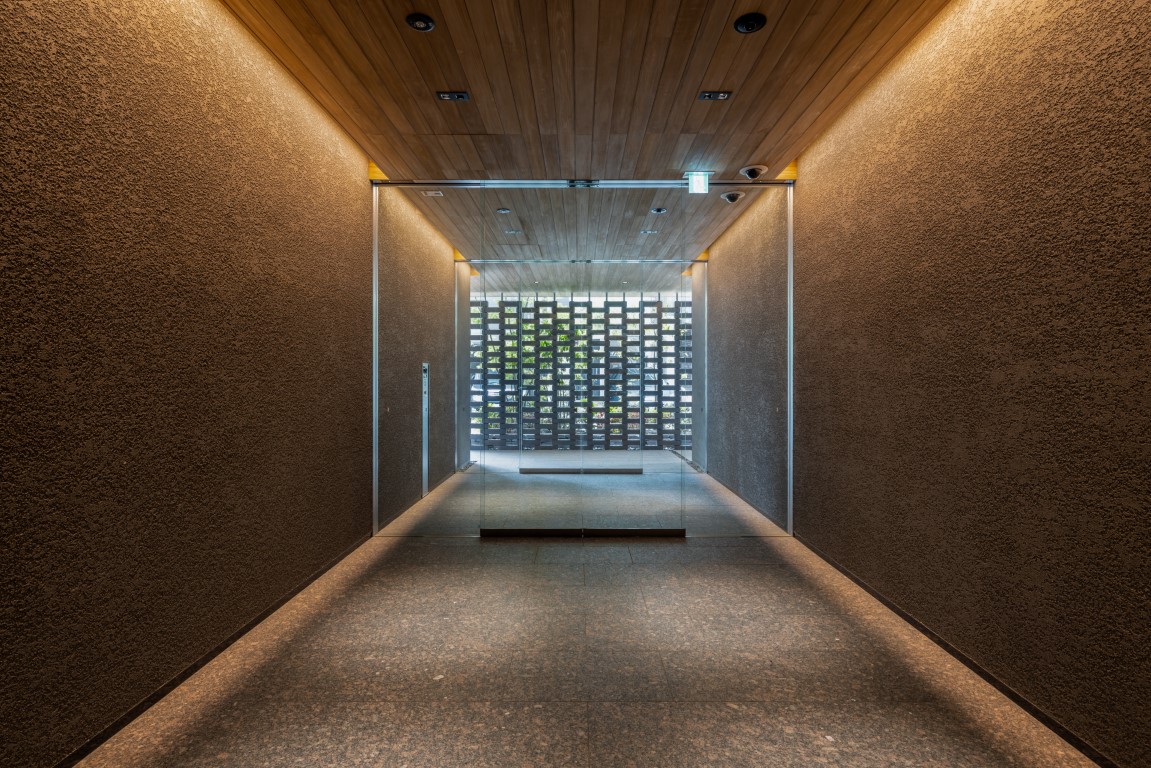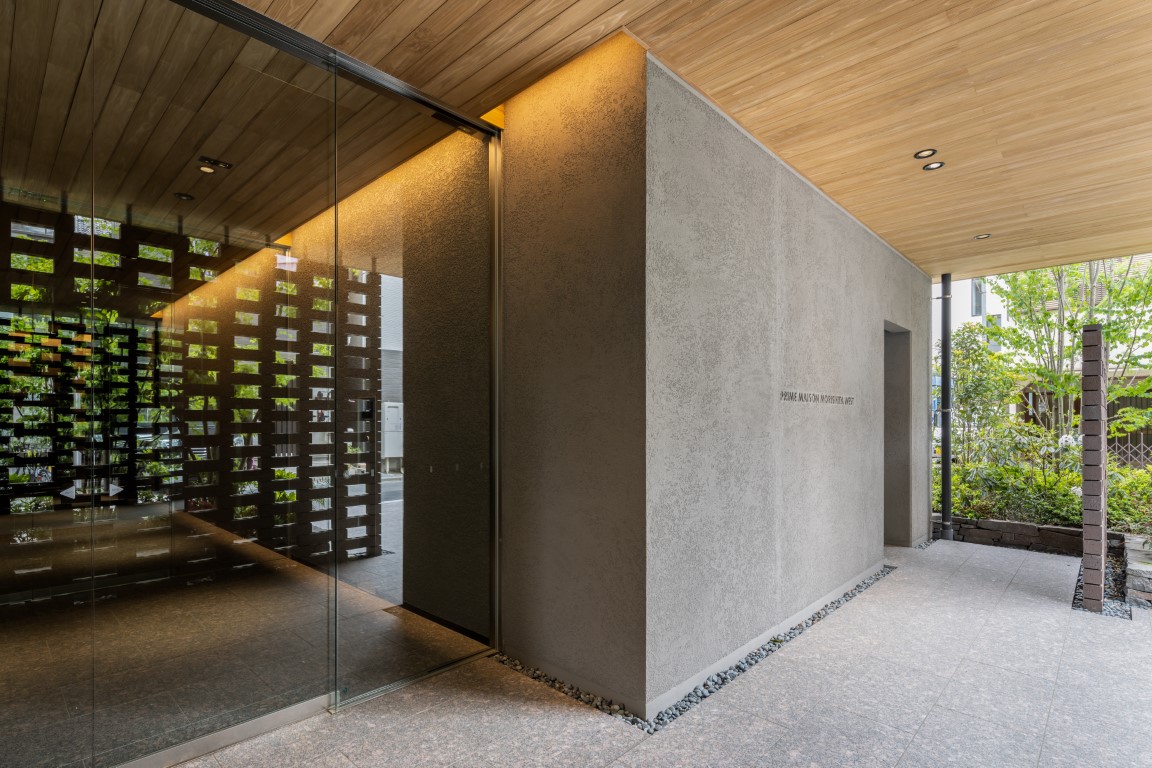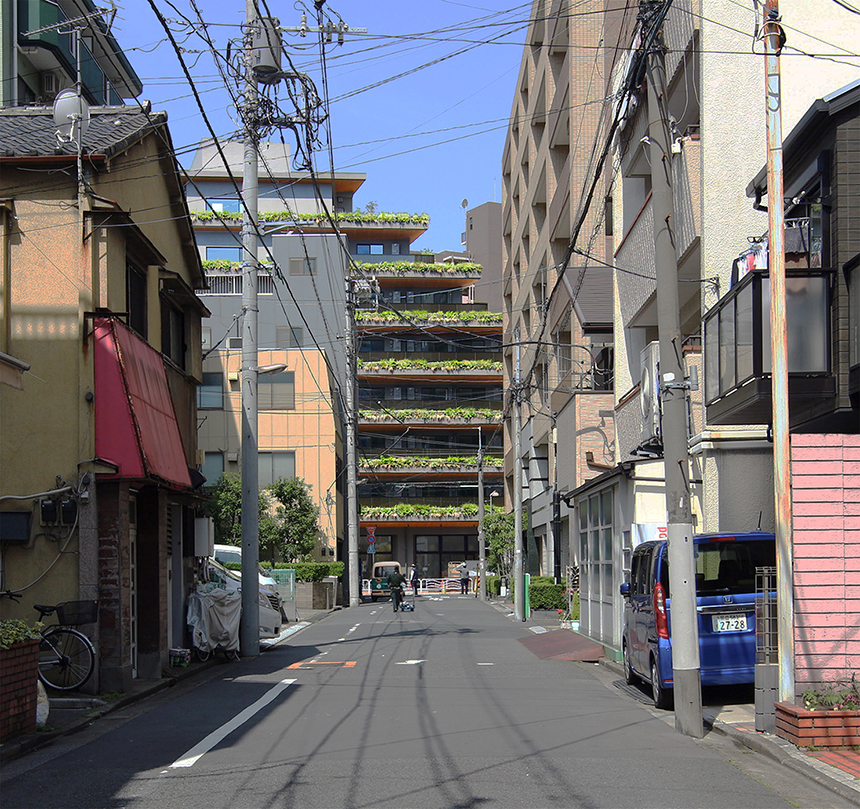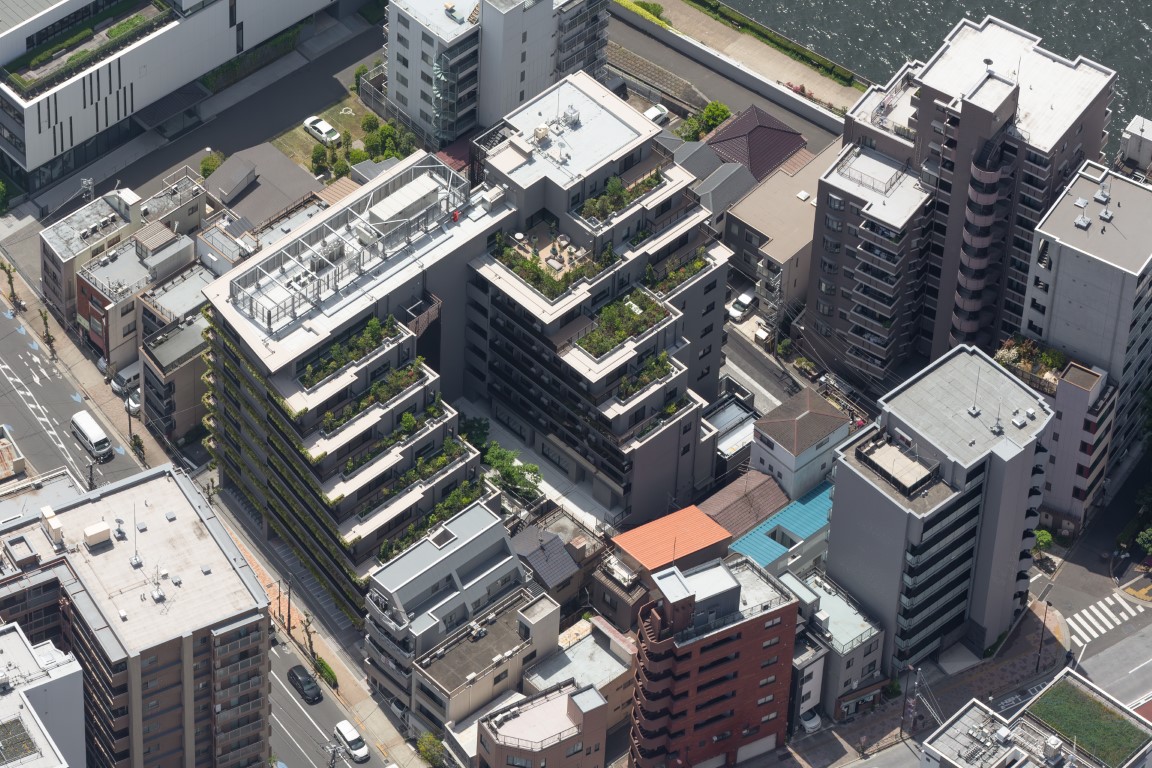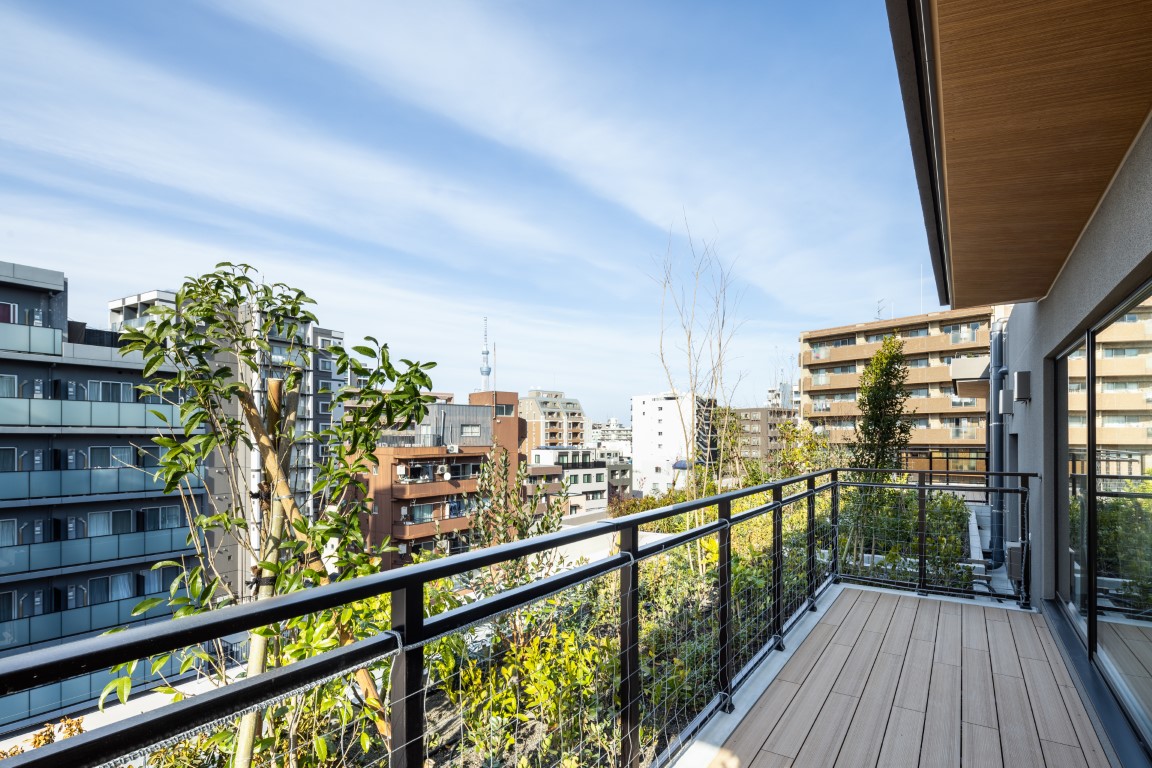 photograph:
CERAMIC ONE(3,4,5,6,7,9,10)/ Sakakura Associates(1,2,8)
 
 
 
プライムメゾン森下WEST 
 
information:
竣工年:2023年3月
所在地:東京都江東区
用途:集合住宅, 店舗
建築面積:1,260 m²
延床面積:7,061 m²
規模:地上9階
構造:RC造
 
award:
GOOD DESIGN AWARD 2023 グッドデザイン賞
 
 
 
 
Prime Maison MORISHITA WEST
 
information:
year: 2023/3
location: Tokyo, Japan
building type: housing complex , retail store
BA: 1,260 m²
GFA: 7,061 m²
floor: 9F
structure: RC
 
award:
GOOD DESIGN AWARD 2023